Cosmetic Dentistry Cheltenham Fees and Prices
Our fees have been developed specifically for patients looking for high-quality treatment and care and best value for money rather than lowest prices.
Covid-19 Safety Tariff
Non-Aerosol Procedures
£5
Aerosol-Generating Procedures
£15
Tooth-coloured repairs and fillings
Crowns
Impressions and study models
From £200
Porcelain bonded to metal crown
£774 per tooth
Cerec porcelain metal free crown
£774 per tooth
Procera porcelain metal free crown
£774 per tooth
Zirconia metal free crown
£774 per tooth
Gold crown
£774 per tooth
Dentures
Partial acrylic denture (upper or lower)
From £723
Full set upper and lower acrylic dentures
£1,700
Partial chrome cobalt metal denture
£950
Teeth Whitening - Step Three - Two Options
Option One – 2 Hour in-chair Zoom Appointment. Up-to 4 x 15-minute Zoom cycles, custom trays, and 5 tubes of take-home teeth whitening gel
£750
Option two – Take home bleaching kit (without zoom). Custom trays + 9 tubes of whitening gel including initial application
£410
Interest-free finance – the smart way to pay for treatment
Don't let finance prevent you from enjoying the benefits of a beautiful, natural smile. Spread the cost with our interest free finance options
Benefits to you of our interest-free finance options:
Spreading the cost of treatment might suit your current financial circumstances making the treatment you need/want a possibility
Treatment when you need it most for example in time for an important life event such as a wedding
Having treatment sooner rather than later might minimise discomfort, stress, and inconvenience as well as cost you less
You do not have to dip into your savings which you might need for other important expenditures
Loans are subject to status and affordability. Finance applicant must be 18 or over, be a UK citizen, have a UK bank account and be in permanent employment. Click here to view terms and conditions.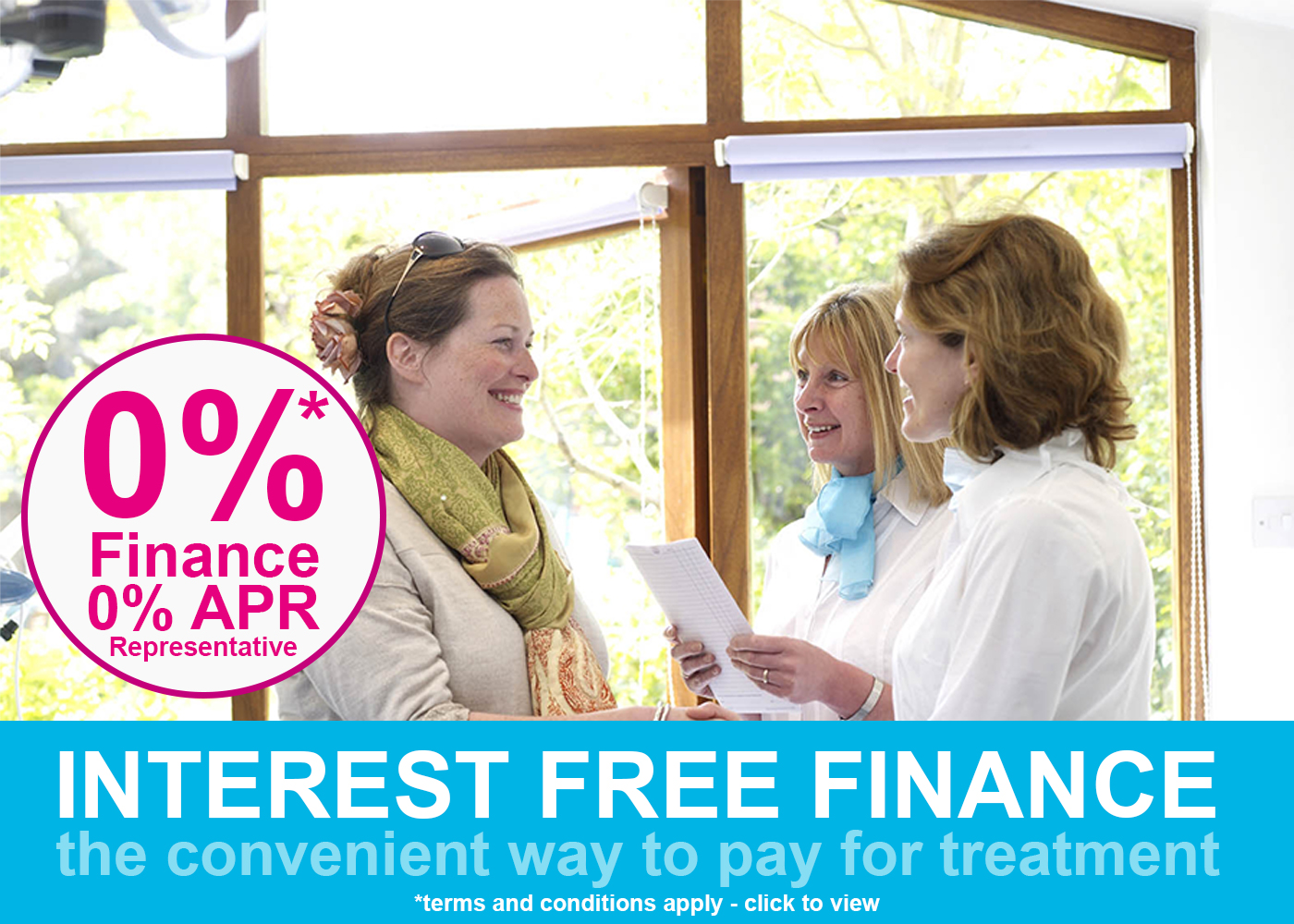 Need further information? Why not chat through our fees with a member of the team?
Call 01242 655554 and speak to Karen, Rachel or Sharon for more information about our cosmetic dentistry fees or our smile enhancements and smile makeovers.
Receptionists Rachel and Karen pictured right
Request a call back