Replace missing or damaged teeth, or dentures with permanently fixed, natural-looking, feeling and functioning teeth in a day.
Sounds too good to be true? Teeth in a day, otherwise known as Same Day Teeth, is now possible thanks to incredible advances in dental implant materials, technology and technique, and the impressive capabilities of our dental technicians.
Dr Ledger has extensive experience of placing dental implants, including the revolutionary All-on-4 procedure that replaces the upper and/or lower arches with permanently fixed, ultra-realistic bridges comprising ceramic crowns (the visible part of the tooth).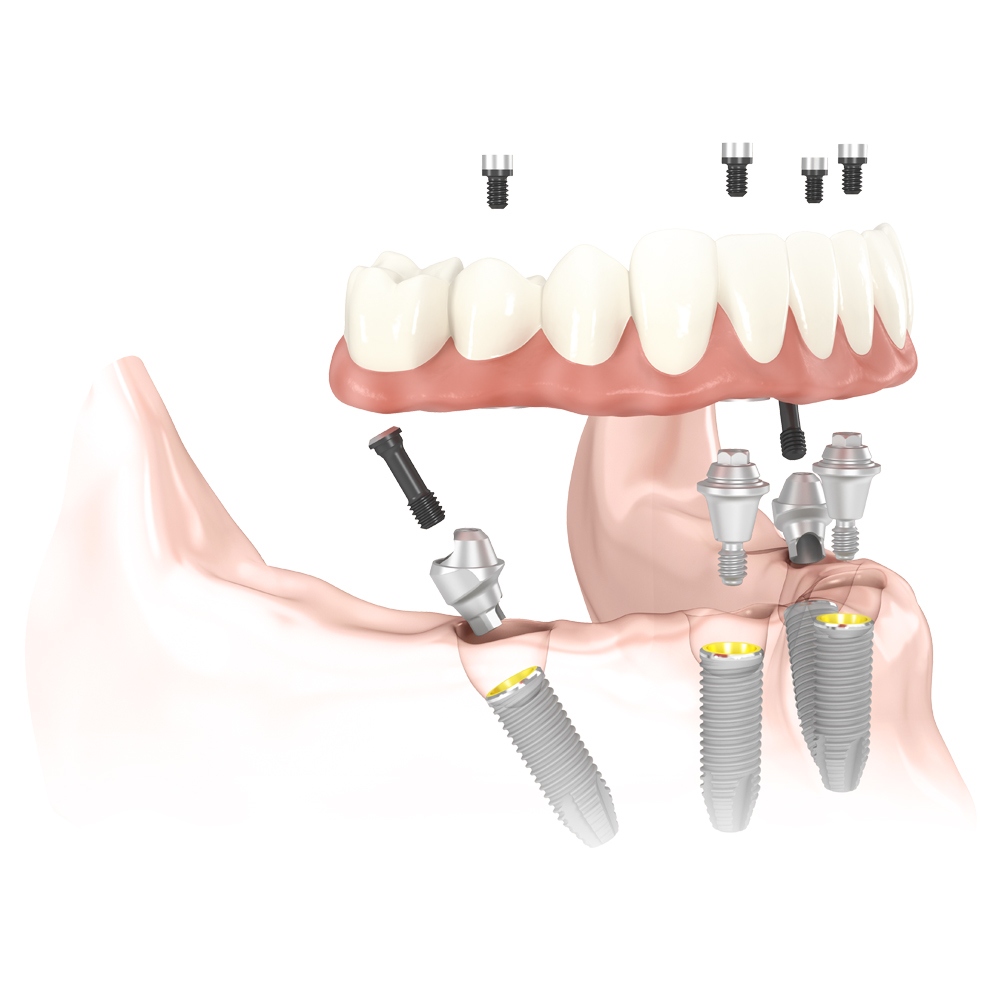 Benefits of teeth in a day
Natural looking, feeling and functioning teeth in a day
Less time undergoing surgery*
Less time travelling to and from appointments*
Less time anticipating surgery*
No inconvenience experienced between appointments
*These benefits are of particular importance to nervous, anxious and dental phobic patients.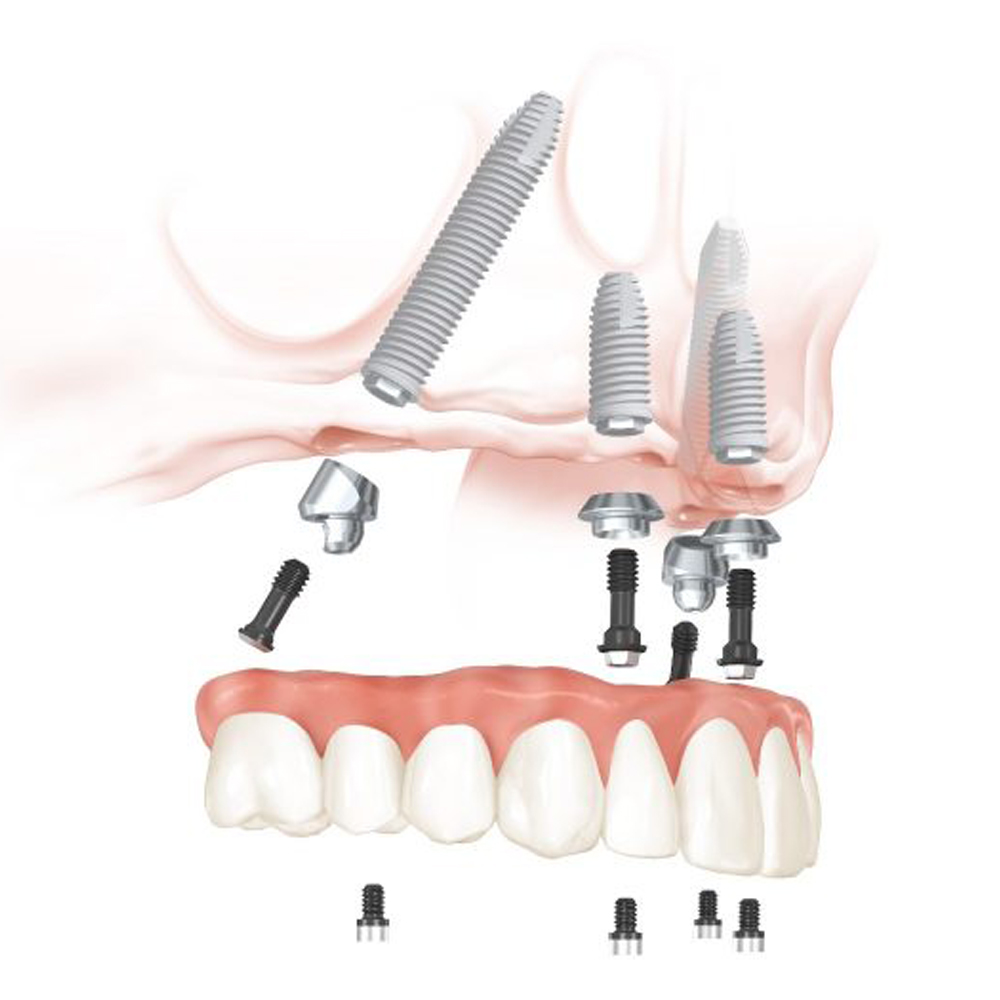 Typical teeth in a day procedure
1. The patient arrives at our Teeth in a Day clinic in Leckhampton, Cheltenham in the morning.
---
2. An impression is taken of the surrounding teeth and gums which is then used by our dental technician to design the new porcelain tooth or 'crown'.
---
4. The new porcelain crown is fitted to the implant or abutment.
---
5. The patient returns home with a new, permanent, super-realistic tooth or teeth
---
Centre of Excellence for teeth in a day
Arnica is a Centre of Excellence for dentistry providing leadership, best practice, research, support and/or training in several focus areas.
We specialise in minimising discomfort and anxiety before, during and after treatment
We are at the forefront of complex surgical procedures such as the revolutionary All-on-4 dental implants, zygomatic dental implants and teeth in a day.
Over 100 regional dentists refer patients to Arnica for treatment requiring sedation and for more complex surgical procedures such as dental implants.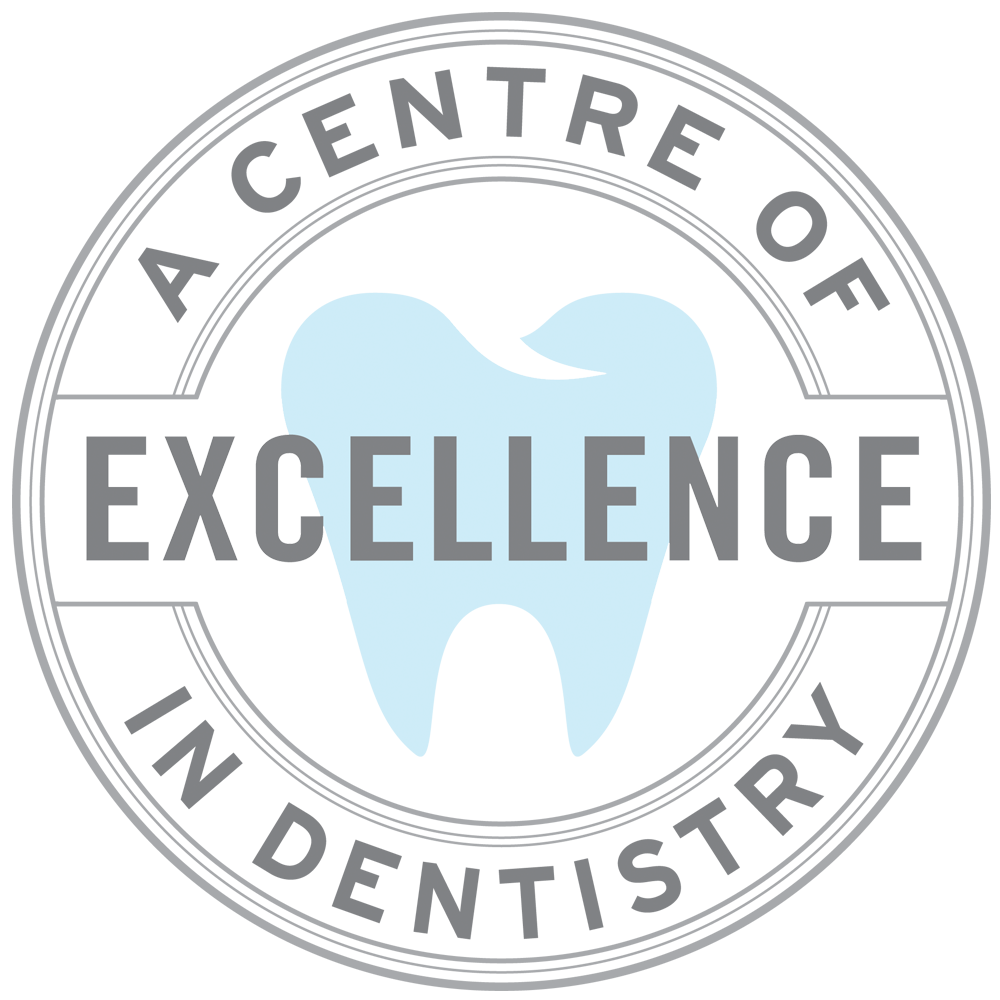 Award-winning dental care
We are very proud to have won 'Best Treatment of Nervous Patients' at the 2019 Private Dentistry Awards
This is of considerable importance to patients considering Teeth in Day because we are an award-winning centre of excellence for:
Minimising discomfort and anxiety with powerful yet safe dental sedation techniques
Minimising discomfort and anxiety with 'gentle dentistry'
For more information about the award please click here to read our award announcement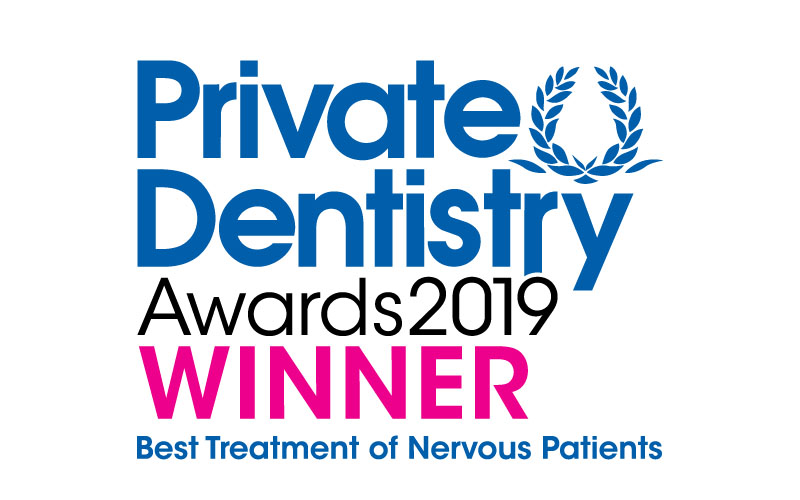 Don't let finance get in the way of benefiting from teeth-in-a-day. Spread the cost with our interest-free finance options
Benefits to you of our interest-free finance options:
Spreading the cost of treatment might suit your current financial circumstances making the treatment you need/want a possibility
Treatment when you need it most for example in time for an important life event such as a wedding
Having treatment sooner rather than later might minimise discomfort, stress, and inconvenience as well as cost you less
You do not have to dip into your savings which you might need for other important expenditures
Loans are subject to status and affordability. Finance applicant must be 18 or over, be a UK citizen, have a UK bank account and be in permanent employment. Click here to view terms and conditions.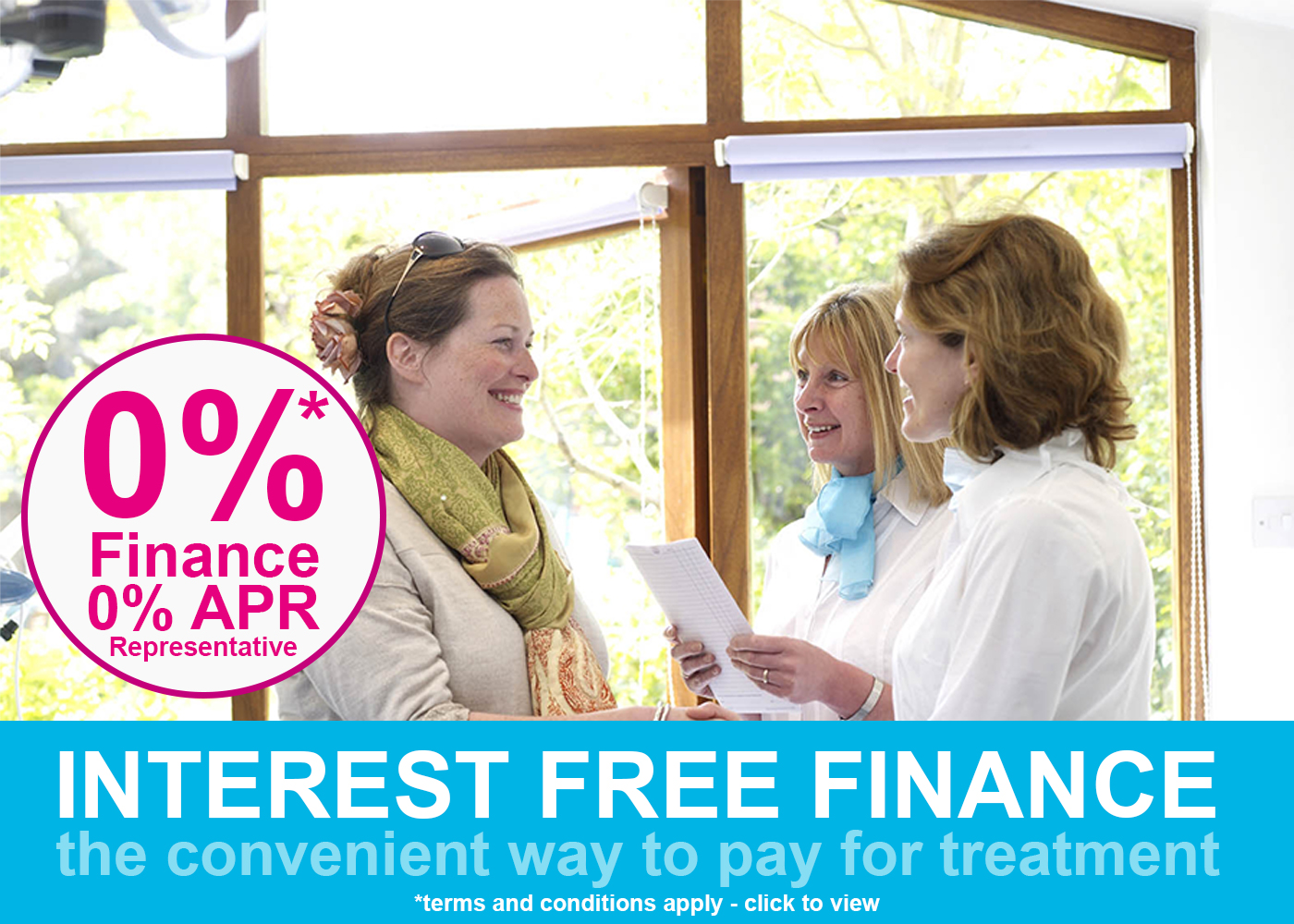 Book a FREE no-obligation teeth in a day consultation with Dr Ellie Ledger today
In your consultation Dr Ledger will:
Explain the dental implant procedure
Discuss your suitability to dental implants
Outline the treatment plan and costs
Answer any questions or concerns you may have
Discuss dental sedation and how she will ensure you feel relaxed, comfortable, virtually pain-free and stress-free during the procedure
Call 01242 655554 and speak to Karen, Rachel or Sharon to book your FREE teeth in a day dental implant consultation with Dr Ledger