Exceptional-quality dental bridges
Enjoy all the foods you love to eat and smile with more confidence with exceptional quality dental bridges. By replacing your missing or severely damaged teeth with realistic, durable crowns, which are supported by neighbouring teeth, you can restore your bite and replenish your smile.
What are dental bridges?
Dental bridges restore or replace missing, damaged and unsightly teeth by filling the gap with a prosthetic crown, supported by specially prepared teeth to either side, forming a bridge.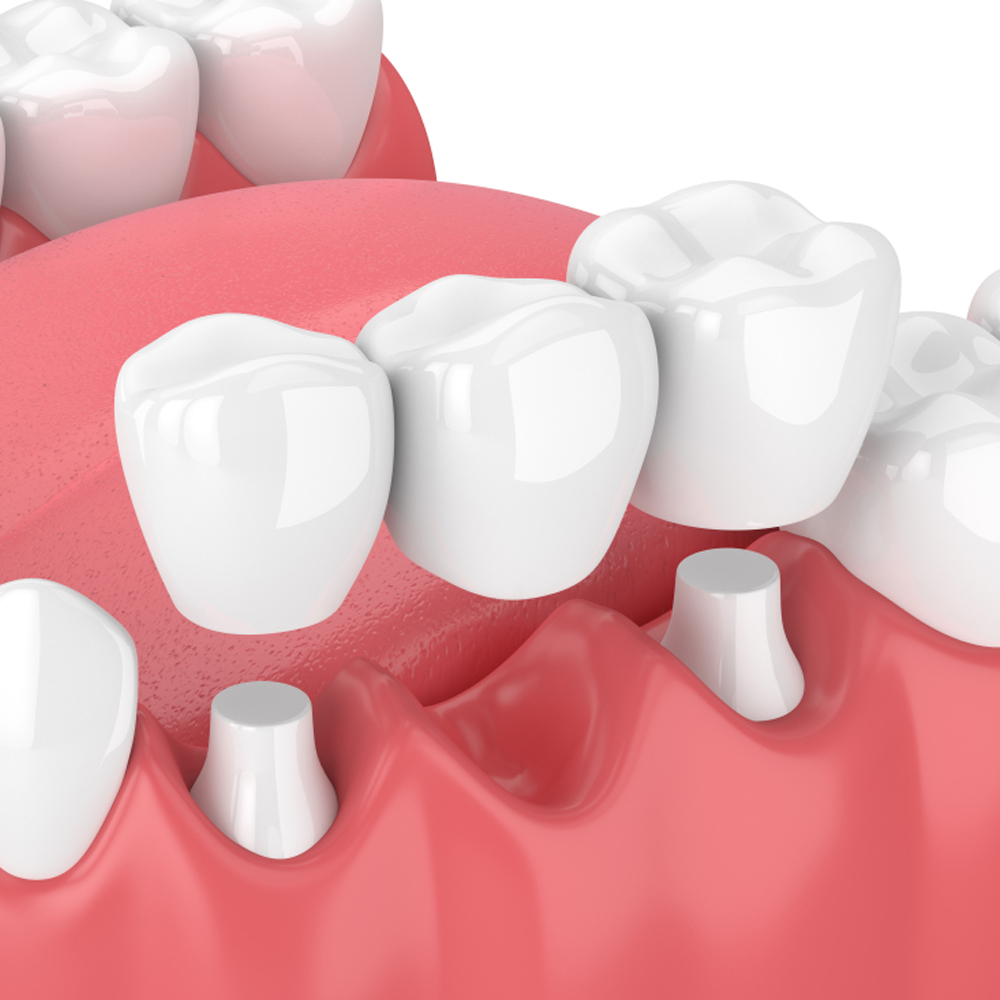 Why do we need dental bridges?
Most importantly, a dental bridge can vastly improve your appearance. A gap in your teeth not only looks unpleasant but can also cause undue pressure on the adjacent teeth and affect your 'bite', as well as allowing food to get caught in the gap to cause decay.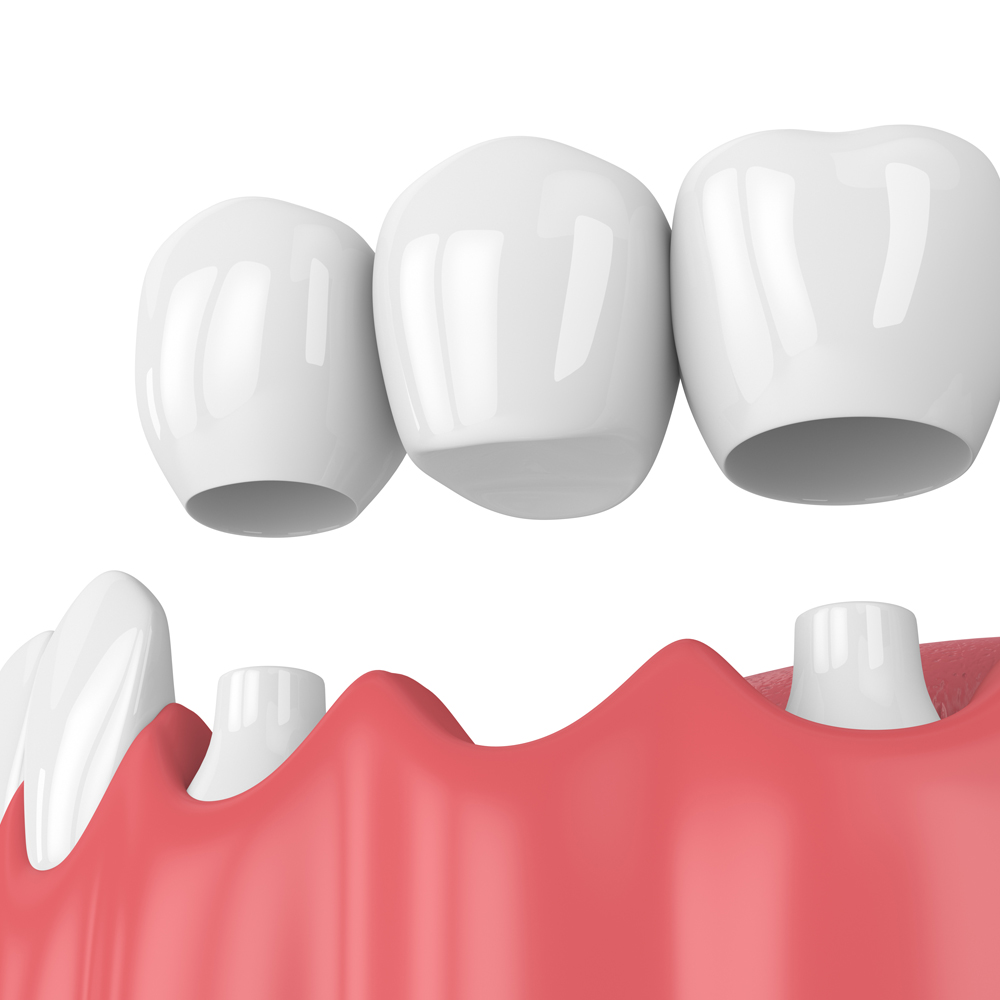 What are the alternatives to dental bridges?
Dental implants are our recommended solution for replacing missing or severely damaged teeth because they look, feel and function like real teeth, however dental bridges are a cost effective option of closing the gap and restoring full function to the teeth.
Our dental bridge process
Fitting dental bridges is a relatively quick, easy and painless process – here's our 3-step procedure:
Step 1 Examination
The first step to your new replacement teeth is an examination where we'll determine the best solution for you.
---
Step 2 Preparation
Your dentists will prepare your adjacent teeth for a dental bridge by reshaping it so that it can accommodate the crowns that anchor the replacement tooth.
We'll then take an dental impression of the surrounding teeth and gums. A dental impression is a negative imprint of hard and soft tissues in the mouth from which a positive reproduction (model) can be formed.
We will send the 'model' to one of our acclaimed dental technicians who will manufacture the bridge to our exacting standards. If required, we can prepare a temporary dental bridge for you to use while the final one is being made.
---
Step 3 Placing the dental bridge
We'll contact you when your dental bridge is ready to be fitted.
Firstly we will ensure that your dental bridge fits properly. Our state-of-the-art process for manufacturing ensures a perfect fit with little or no modification. Our dental surgeon will then bond the anchor crowns onto the prepared teeth either side.
Porcelain bonded to precious metal
Porcelain bonded to precious metal is a good material for bridges because together they are extremely strong and long lasting.
Zirconia metal free bridge
The latest material for dental bridges is zirconia, which is a stronger and more durable material than porcelain. The main benefit of zirconia over porcelain is that it can handle more biting pressure, back teeth grinding, and never chips or stains.
What our patients say
I put up with a gap between two of my molars for over 6 years then finally decided to get a dental bridge. Having a dental bridge has made so much difference to chewing and it looks and feels good too. Thank you Gill.
Mary H
I had two adjacent missing teeth and was amazed when I was told that a single dental bridge would work. It has and it's great.
M Bailey
I could not afford a dental implant so opted for a dental bridge instead which has worked a treat – surprisingly stable and the kids can't tell which side my bridge is on.
NK
Dental bridges costs at a glance
Porcelain bonded to precious metal
£744 (per tooth)
Zirconia metal free bridge
£744 (per tooth)
Learn more
Interest-free finance – the smart way to pay for treatment
Don't let financial circumstances prevent you from enjoying the benefits of replacing missing teeth with dental bridges. Spread the cost with our interest-free finance options on treatments over £350.
Benefits to you of our interest-free finance options:

Spreading the cost of treatment might suit your current financial circumstances making the treatment you need/want a possibility
Treatment when you need it most for example in-time for an important event such as a wedding
Having treatment sooner rather than later might minimise discomfort, stress, and inconvenience as well as cost you less
No upfront deposit option on a repayment period of 12 months so you can avoid dipping into your savings or having to find a lump sum to start your treatment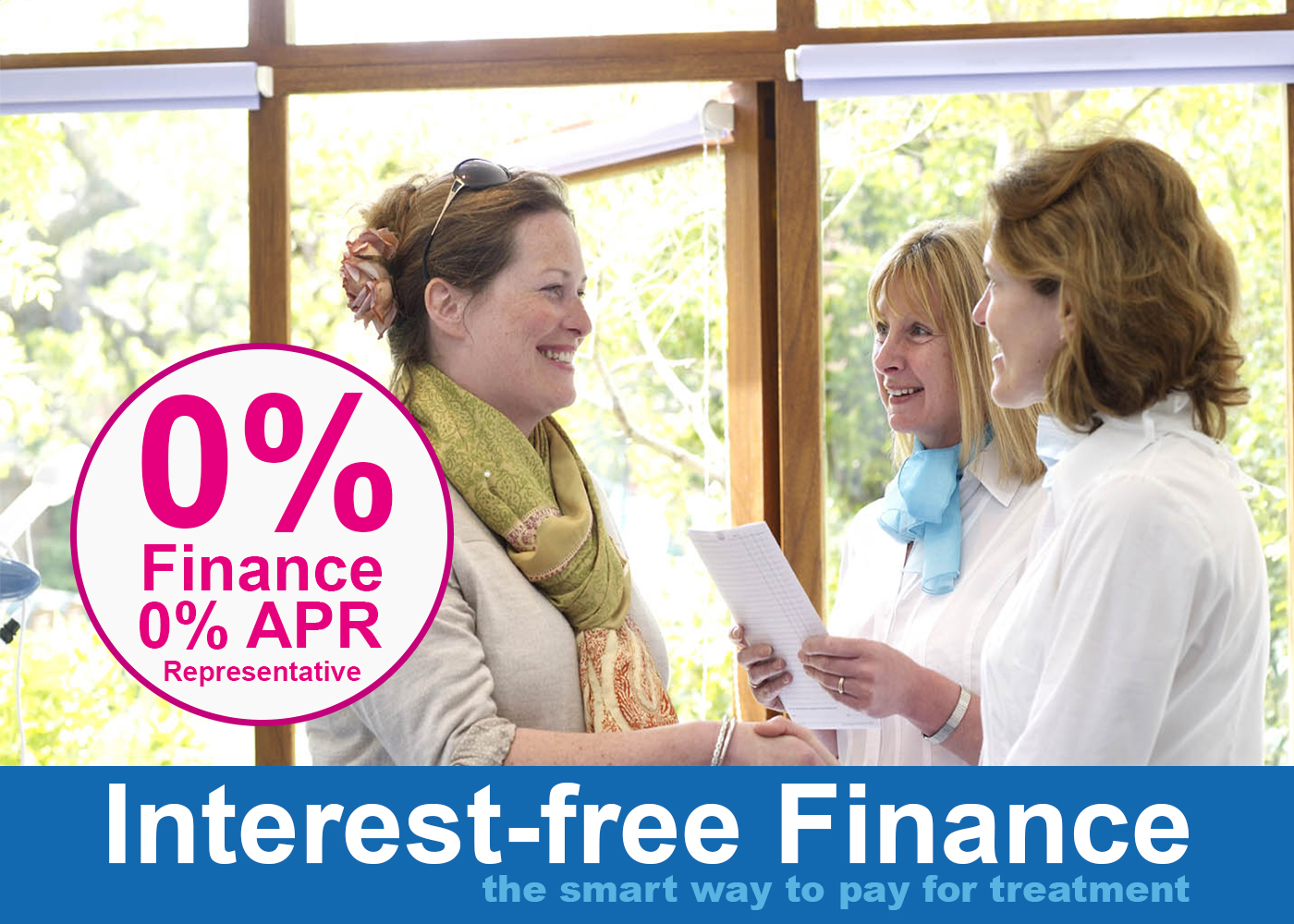 Replace missing teeth - book your dental bridge appointment today
Call 01242 655554 and speak to Karen, Hester, Margie or Rachel to book your free of charge dental bridge appointment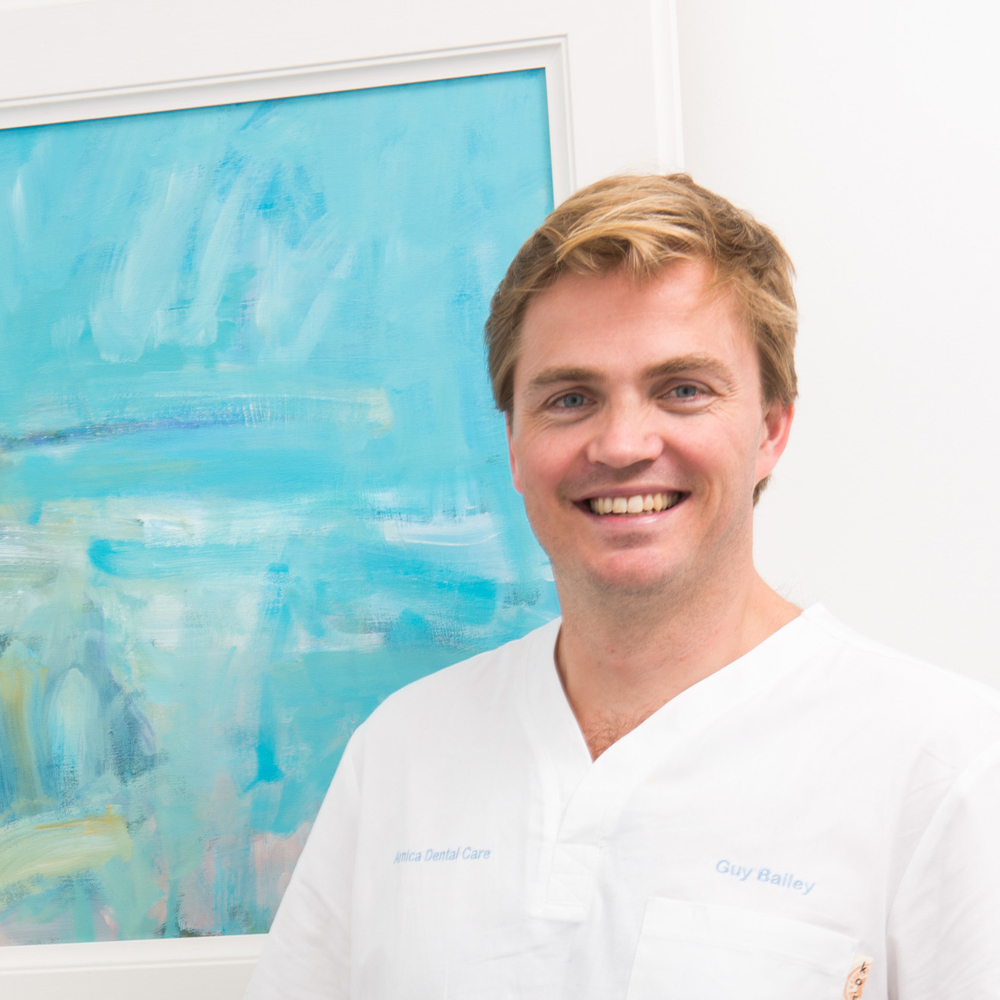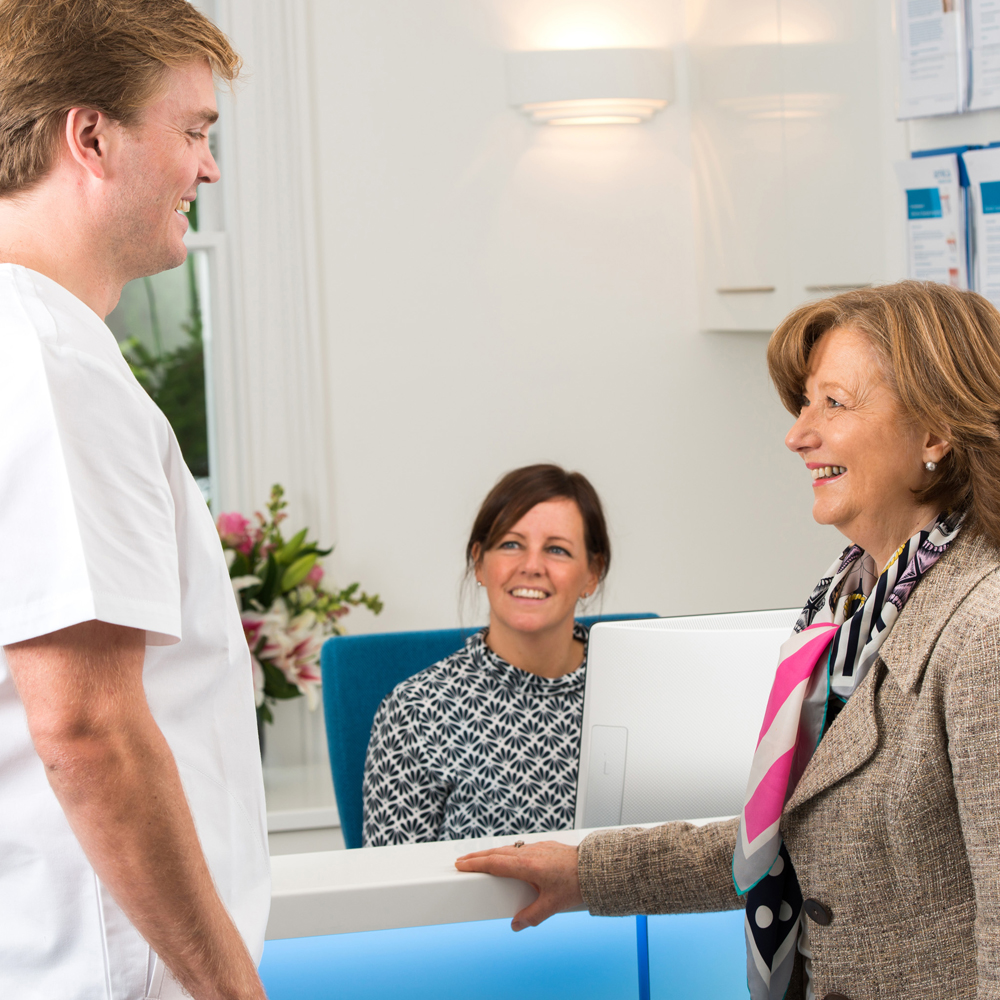 <!- .footer-wrapper -->