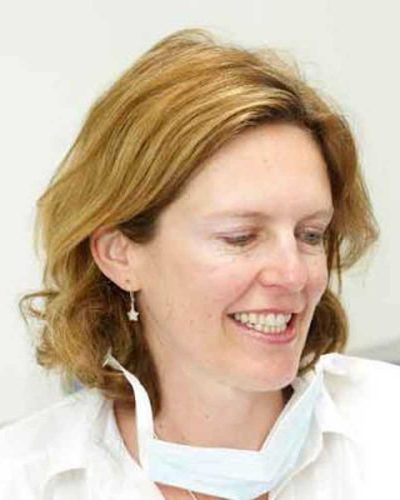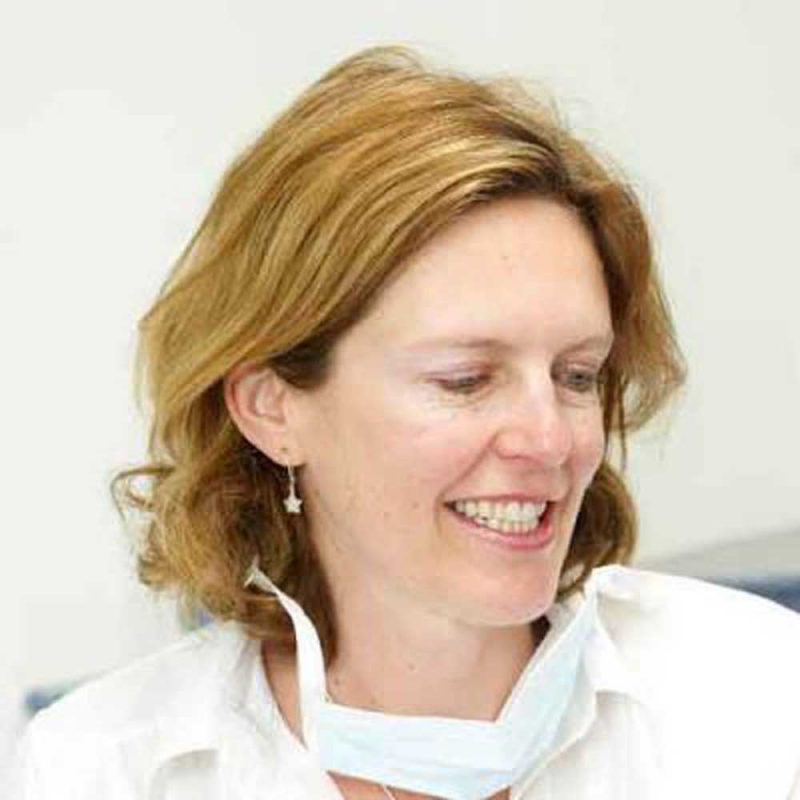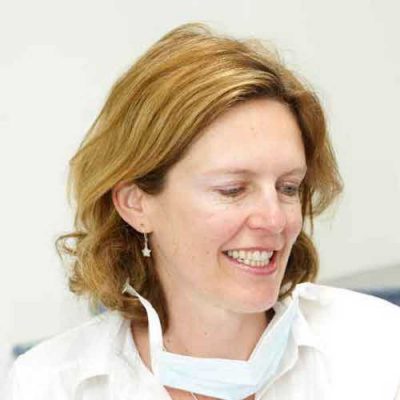 Dr. Ellie Ledger
BDS (Wales) FDSRCS (England)
Dental Surgeon
Dr. Eleanor Ledger (Ellie) qualified from Cardiff University in 1991 and spent her early career working in hospital dentistry, gaining a Fellowship in Dental Surgery from the Royal College of Surgeons of England in 1994.
Ellie gained valuable maxillofacial surgery experience working in the casualty department of Cheltenham General Hospital. She is now a registered specialist in surgical dentistry and regularly accepts referrals from other dentists for complex dental procedures. Ellie has specialised in treating nervous and anxious patients and is qualified to administer various sedation techniques including intravenous anaesthesia.
Ellie has been placing and restoring dental implants since 2001 and has completed a year-long multisystem dental implantology course at Trafford General Hospital in Manchester.
Ellie is proud to place and restore implants herself, from simple single-tooth replacements to large bridges and complete mouth implant rehabilitations using the latest All-on-4 technique. She is also experienced with cases requiring bone grafting, from simple alveolar grafts to sinus lifts and complex grafting procedures.
Ellie keeps up-to-date by attending several courses a year and is a member of the Association of Dental Implantology UK.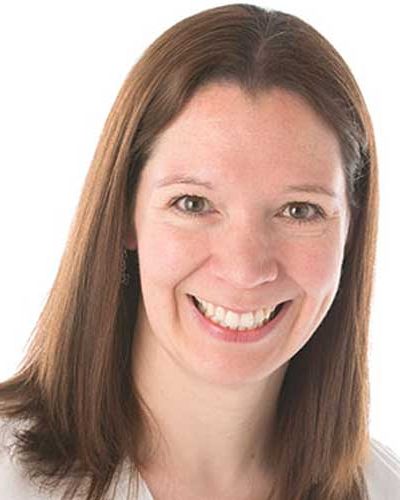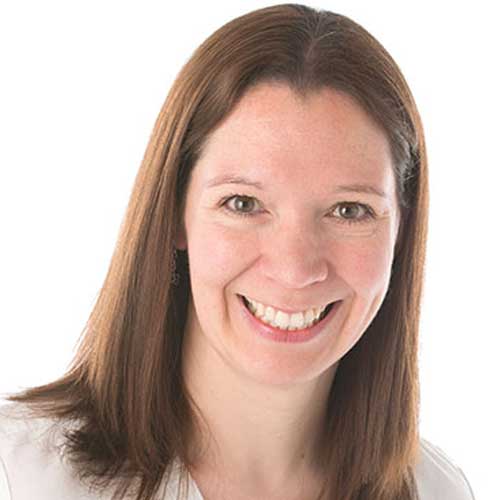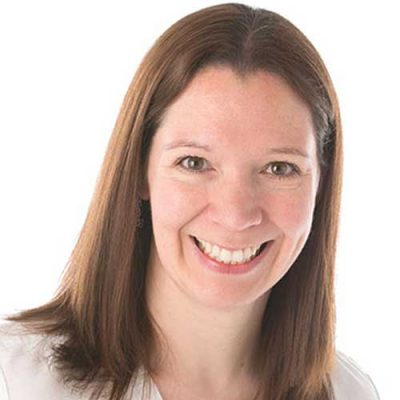 Dr Gillian Kemp
BDS MFGDP (UK) PGCert ConSed
Dental Surgeon
After qualifying from the University of Glasgow in 2002, Dr Gillian Kemp joined the Royal Naval Dental Service as a Dental Officer. During a Naval career spanning more than 12 years, she worked in different-sized practices, aboard ships and was deployed overseas twice, including a 6-month operational tour to Afghanistan.
To continue her professional development, Gillian has most recently completed training in pain and anxiety control as well as mouth cancer awareness and periodontal updates. She is a member of the British Dental Association and the Society for the Advancement of Anaesthesia in Dentistry. As a mentor she has prepared junior dental nurses in preparation for the National Certificate of Dental Nursing examination.
She joined Arnica in January 2015 with a keen interest in developing her experience of treating nervous patients. Her range of experience includes overcoming language and cultural barriers and treating adults with no prior experience of dentistry.
Gillian is committed to helping anxious patients and believes that establishing trust between patient and dentist is a vital step towards helping patients overcome their fears. She is also passionate about preventative care.
Following several national and international deployments, Gillian is now enjoying life in Cheltenham with her husband and two young daughters.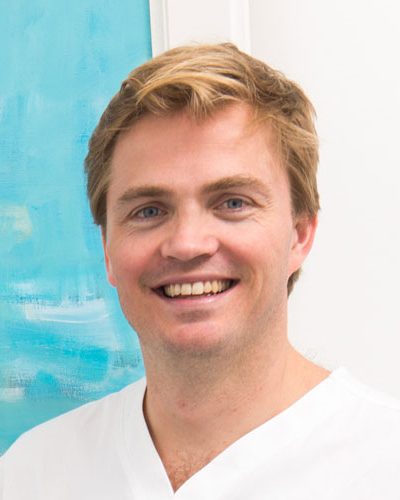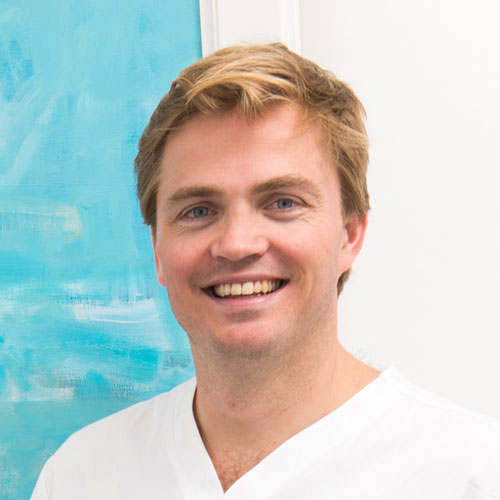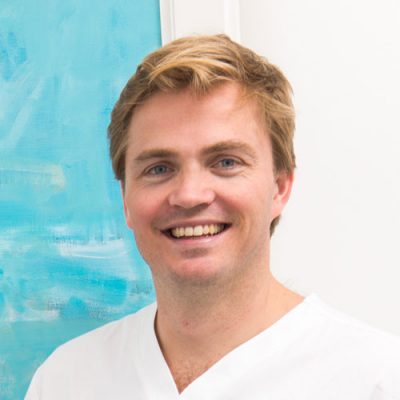 Dr Guy Bailey
BDS MBBS BSC (London) MRCS (ED)
Dental Surgeon
Dr Guy Bailey qualified as a doctor in 2004 from University College London and went on to further training in surgery. He gained his membership of the Royal College of Surgeons in 2007.
Five years of postgraduate hospital experience in plastic surgery, orthopaedic surgery, ENT surgery, emergency medicine and maxillofacial surgery then followed. He found his true vocation when undertaking further training as a dentist at Guy's Hospital, London, qualifying in 2012.
Guy is also a member of the Royal Society of Medicine and the Society for Advancement in Dental Anaesthesia. He particularly enjoys treating patients who have not previously been able to see a dentist due to dental anxiety or phobia.
Guy is qualified to offer conscious sedation to anxious or phobic patients requiring longer, more complex treatments.
He is fully committed to postgraduate education and has gained qualifications in sedation dentistry and implantology. He is about to enter the final year of the University of Bristol's highly regarded Master's Degree in Dental Implantology.
Guy loves the outdoors and enjoys a wide range of sports including surfing, kitesurfing, skiing, wakeboarding, swimming, cycling and rugby. However, with his first child on the way, these activities are surely about to come to a sudden halt.
Dr Carelyn Gore
BDS MSc (Kings) MSc (Lond)
Dental Surgeon
Carelyn graduated with a Bachelor of Dental Surgery from Kings College London in 2011. Prior to this she achieved a Master of Science (With Distinction) in Experimental Oral Pathology from Barts and the London School of Medicine and Dentistry.
Carelyn has gained a wealth of experience from working in several private practices across England and Wales and has a keen interest in treating nervous and anxious patients.
Carelyn is a firm believer in minimally-invasive, conservative dentistry and believes in forming trusting and long-lasting relationship with her patients.
Having completed several post-graduate aesthetic and restorative courses she is confident in delivering natural, healthy, and beautiful smiles and involves her patients throughout their entire journey.
Straightening teeth is a further interest of Carelyn's, and she is a certified provider of Invisalign, Six Month Smiles and Inman Aligner.
Carelyn is a member of the Society for the Advancement of Anaesthesia in Dentistry and has plans to continue with further post-graduate training related to anxiety and pain control, conscious sedation and cosmetic dentistry.
Outside of dentistry Carelyn is a keen runner and enjoys keeping healthy and fit. She also enjoys time with her family and has had an affection for animals from a very young age.
Erlind Pepla
Dental Surgeon
Dr Erlind Pepla (35) studied dental surgery at Sapienza University in Rome, one of Europe's most prestigious universities and ranked first in Italy.
Graduating in 2010 Erlind then spent his first 5 years working in the Endodontic and Restorative Dentistry Department at Sapienza University of Rome, completing an MSc In Endodontics and PhD in Restorative Dentistry.
Erlind has worked as Visiting Assistant Professor in the Oral Surgery, Implantology and Maxillo-Facial Specialisation School at the Albanian University, where he also works as a Visiting Professor in Endodontics.
In 2015 Erlind moved to the UK to take up a position as Endodontist at several practices in Suffolk until 2017 when he accepted a position as a part-time Clinical Lecturer in Restorative Dentistry at Bristol University teaching Basic (3rd year students) and Advanced (4th year students) Endodontics.
In 2018 Erlind joined BUPA dental care where he remains today, joining Arnica Dental Care, now a BUPA Platinum Practice, as Endodontist in 2020.
Erlind has authored, co-authored and contributed to a number of key Endodontic publications.
GDC number: 174963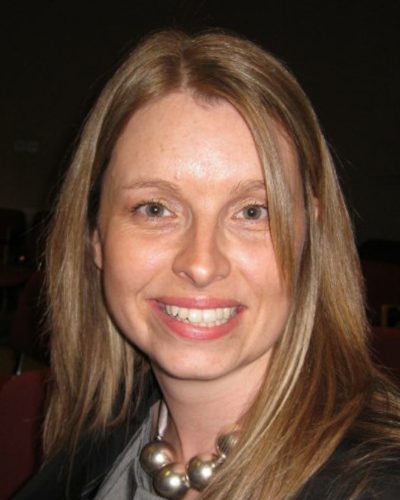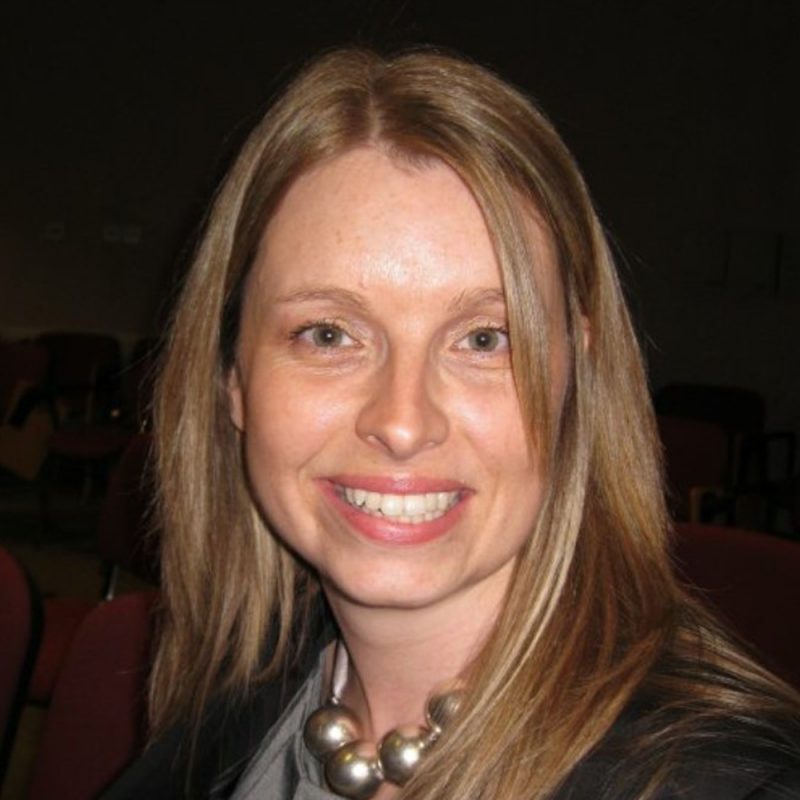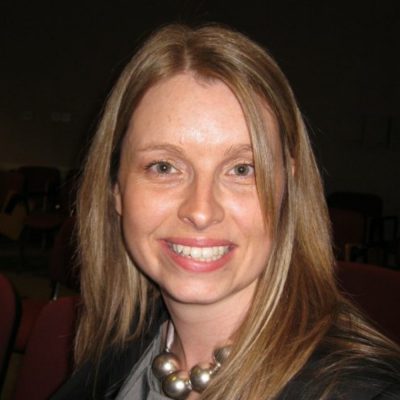 Emma Reeve
Hygienist
Emma graduated from Bristol University with a Diploma in Dental Hygiene and Therapy in 2010.
With a passion for helping patients improve their oral health not only is Emma a dental hygienist she is also a qualified and experienced dental therapist that enables her to complete additional treatment under prescription from dentists including fillings and baby tooth extractions.
Emma joined the Arnica team in February 2019 and the feedback from patients has been excellent.
As well as working at Arnica Emma continues to work in community for Gloucestershire Care Services as a dental therapist.
Emma has a young family to keep her busy and to relax she enjoys gardening and socialising with family and friends.
To keep fit she is a keen runner and is currently focusing on smashing her 5K personal best at her local Park Run
''I know it sounds like a cliche, but prevention is better than cure when it comes to oral health! I am always keen to provide patients with top tips to looking after teeth and gums and how to get the best results with brilliant new dental care products like Tepe – the fab alternative to flossing''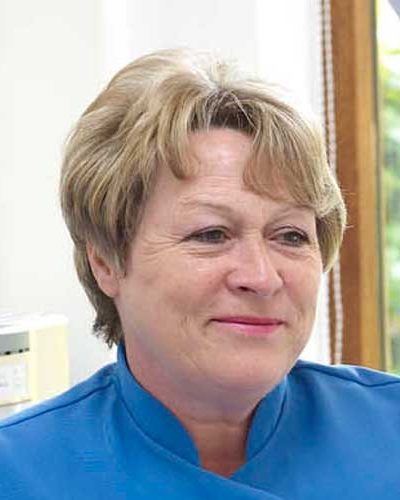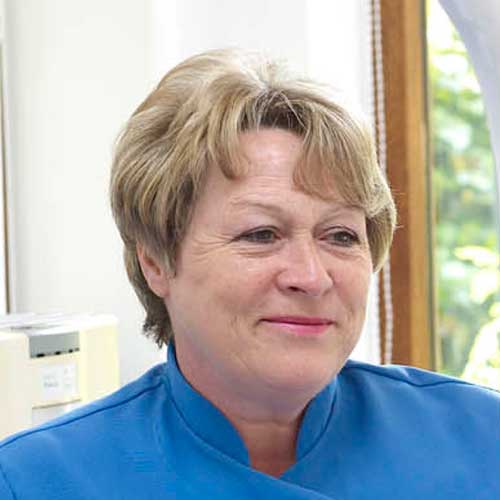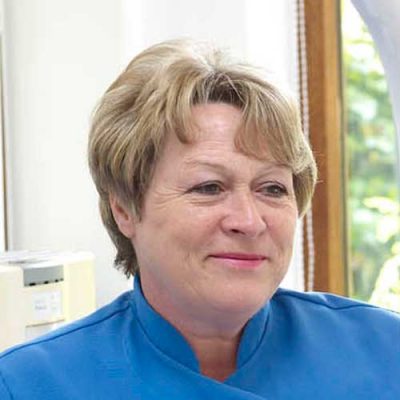 Julie
Dental Nurse
Julie joined Arnica in 2005 bringing with her a wealth of nursing experience having qualified as a dental nurse in 1974.
During her time as a dental nurse Julie has attended numerous courses on oral surgery, implants and sedation.
She particularly enjoys assisting with cosmetic dentistry as she loves to see the pleasure on patients' faces when they see how good they look in the mirror, when their procedure is complete and they can smile with confidence.
Julie also gets a lot of satisfaction from treating anxious and dental-phobic patients.
Caroline Reed
Dental Nurse
Caroline joined Arnica in October 2018 having nursed at a private dental practice in Cheltenham since 2016.
In February she completed her City & Guilds Diploma in Dental Nursing Level 3 QCF at Gloucestershire College where she enjoyed learning about the different techniques for helping nervous patients relax.
What Caroline loves the most about her job is being part of a professional team and building rapport with patients.
Described by her colleagues as professional, calm and compassionate Caroline now lives in Cheltenham enjoying an active lifestyle that includes playing netball, long distance running and supporting Gloucester Rugby!
Emma Lawrence
Dental Nurse
Emma joined Arnica in June 2019 having worked as a dental nurse at a private practice in Gloucester since January 2014 where she completed her level 3 diploma in dental nursing and her OHE BDA qualification.
Emma's favourite part of her job is working as part of a team making a difference to people's lives in particular looking after the patient ensuring their visit to us is a very positive experience.
Emma's colleagues and patients alike regard her as compassionate, friendly and conscientious.
Currently living in Hucclecote Emma enjoys socialising with friends, local restaurants with her fiancé Ben and walking her Jack Russell Archie!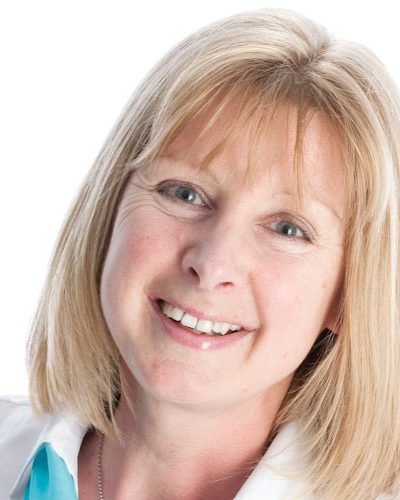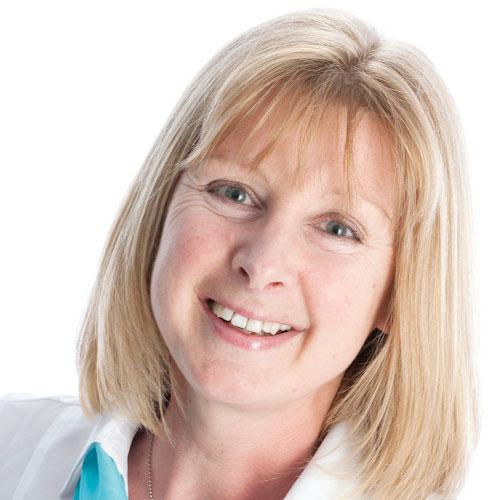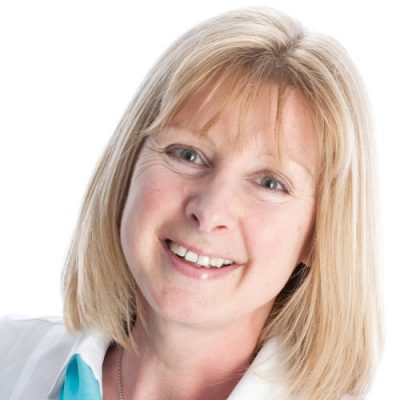 Karen Errington
Patient Co-ordinator
Karen joined us from another private dental practice in Cheltenham in 2010.
Since then Karen has become a valuable member of the team as she is particularly good at looking after the well-being of our most nervous patients.
With her friendly, calming approach Karen is able to help patients relax and feel comfortable before and after their appointment.
Out of work Karen enjoys spending time with her family and grand children.
Margie Browne
Patient Co-ordinator
Having worked at Greyholme Dental Suite in Cheltenham for 11 years, Margaret, or rather Margie as she is known to everyone, joined Arnica in January 2014 replacing long-serving Liz Belcher as one of our three Patient Co-ordinators.
"Being the receptionist of a busy dental practice is my idea of a perfect job, as I love meeting and looking after people as well as being part of a close-knit team."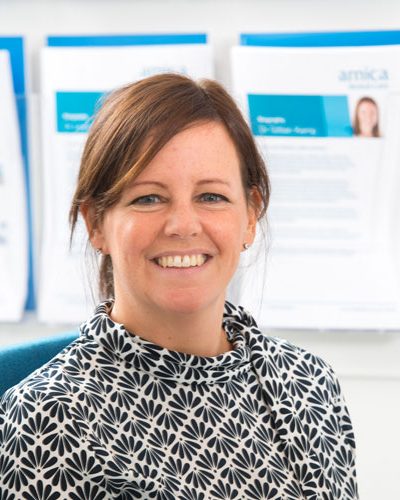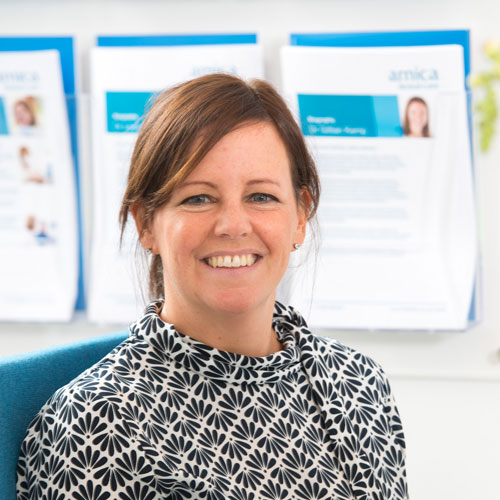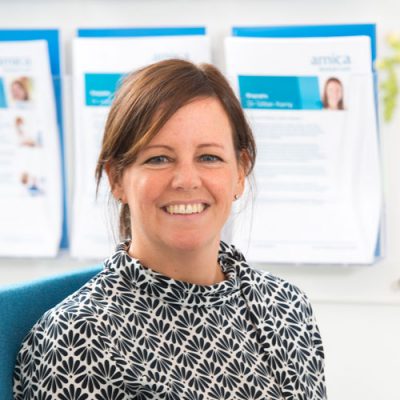 Hester Gooch
Patient Co-ordinator
Hester joined Arnica as a patient co-ordinator in January 2016 having managed her own beauty and massage therapy business.
Prior to that she worked in various client-support roles and was invited to join Arnica as part of our 2016 expansion.
Having quickly established herself as a popular member of the team Hester enjoys helping patients, especially nervous or phobic ones, feel welcome and relaxed.
In her spare time Hester enjoys swimming, running and relaxing with her husband and two teenage sons.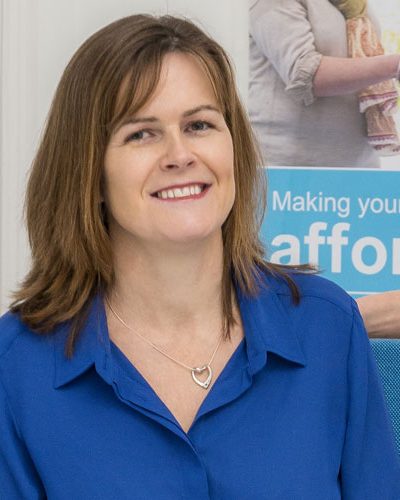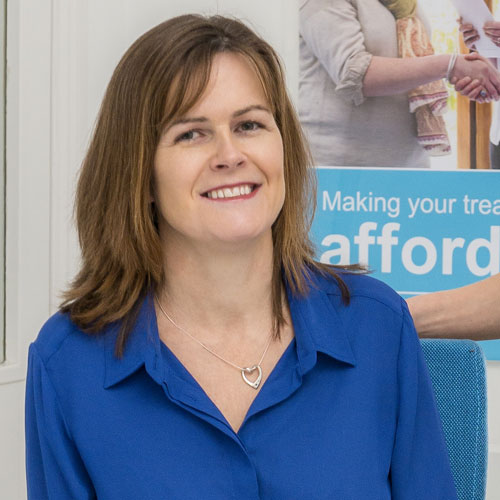 Rachel Williams
Patient Co-ordinator
Rachel Joined Arnica at the start of 2018, bringing with her a wealth of dental knowledge from another private practice in Cheltenham.
She likes to make the patient journey at Arnica a pleasant, stress free experience. Her idea of success is to see a patient build their confidence at visiting Arnica and no longer need sedation for treatment, where they once struggled with even booking an appointment.
During her spare time, Rachel enjoys swimming and is an active member on her daughters' school PTA.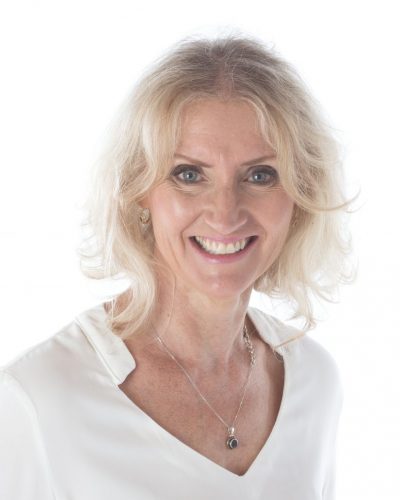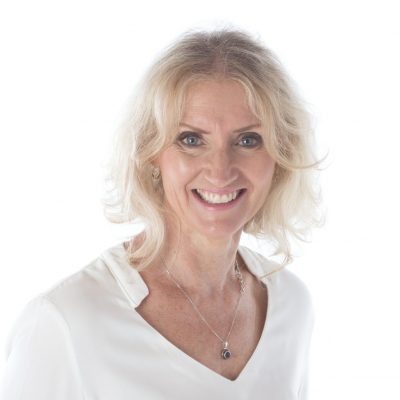 Louise Nicholson-Smith
Louise joined Arnica in 2013 and was promoted to practice manager in 2014. Since then she has been instrumental in refining Arnica's systems and procedures to ensure we maintain exceptionally high standards of treatment and care.
In September 2016 Louise's role evolved to that of Financial Controller as well as providing support in key areas such as treatment co-ordination, dental finance and patient membership plans.
Married with two children – both recently graduated from University with first class honours degrees, Louise enjoys spending time with family and friends and out walking with their miniature schnauzer Remi.
What people have to say about our team
From the moment you walk through the door, without exception, every member of the team including the receptionists, nurses and dentists are so warm and friendly.
Jackie H
I joined Arnica because they have an amazing reputation for making you feel relaxed and comfortable, and the quality of the treatment and care is second to none.
Sue G
I had the All-on-4 procedure with Ellie helped by her nurse Julie. They were fantastic. Everything went to plan, the pain was minimal and the results are better than I had hoped for. A big thank you to everyone at Arnica.
B Sullivan
Would you like to join the team?
We are always interested to hear from exceptional applicants who, like us, are passionate about clinical excellence and dedicated to providing exceptional quality treatment and care.
If this is you please write to Kasia Drozdziel, Clinical Manager, at the address below.
Arnica Dental Care Limited
73 Leckhampton Road
Cheltenham
Gloucestershire
GL530BS
01242 655554
Would you like to join the team?
Call 01242 655554 and speak to Karen, Hester, Margie or Rachel for more information about the team or a general chat about joining the practice.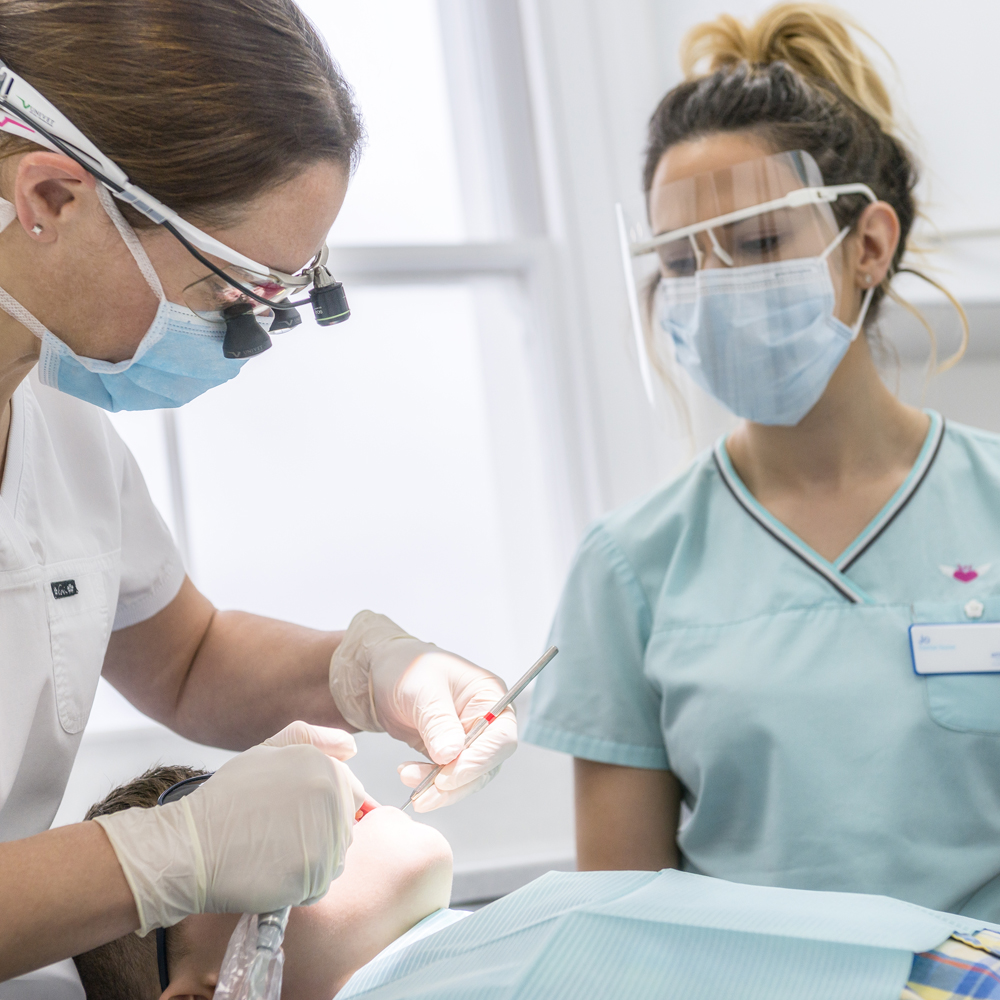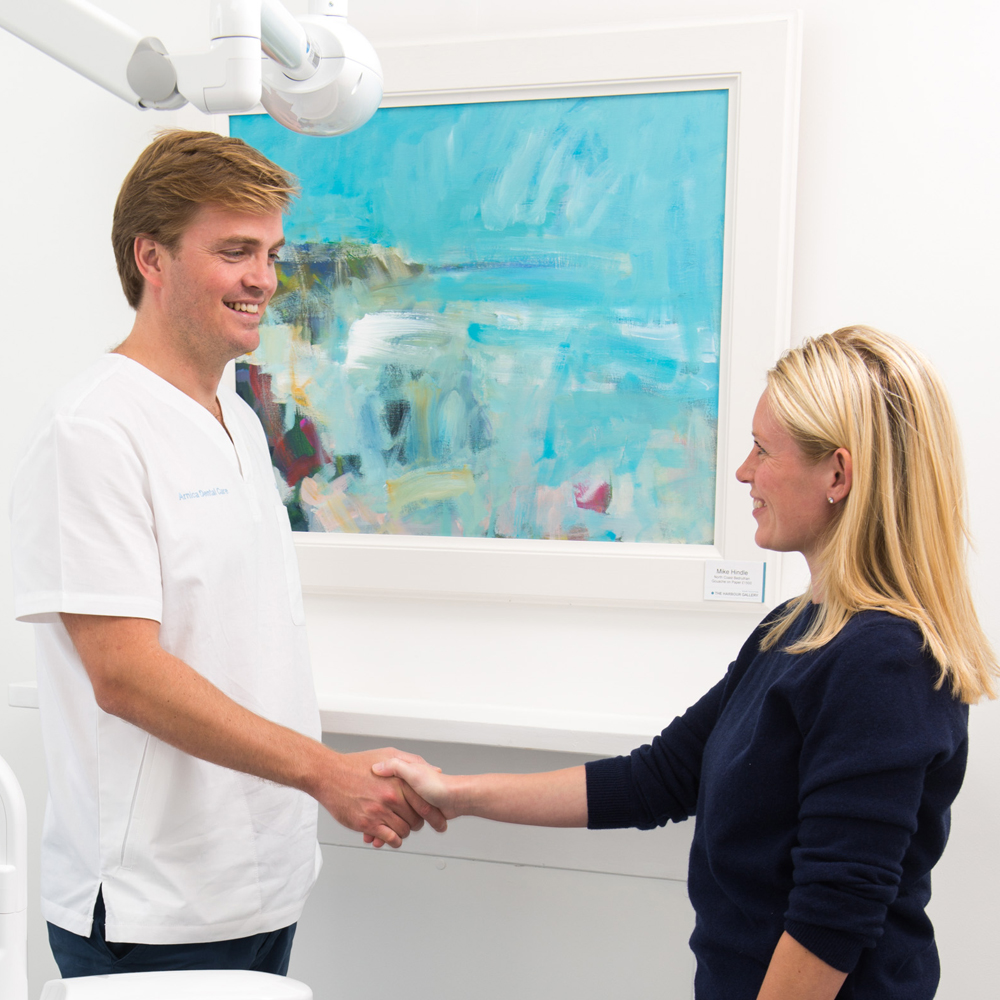 <!- .footer-wrapper -->