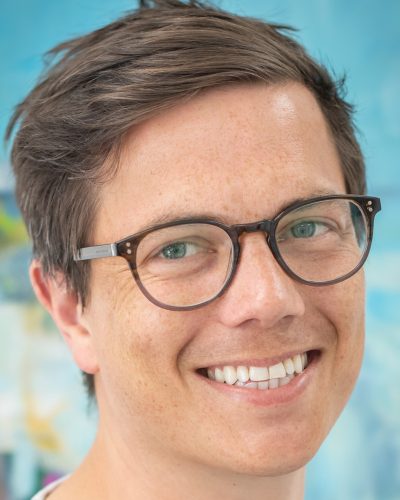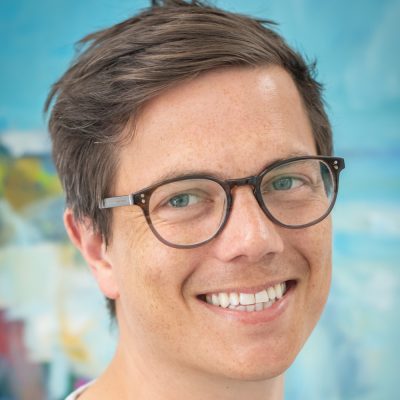 Dr Toby Mitchell-Innes
 BDS, BSc, MJDF (RCSEd)
Dental Surgeon
Dr Toby Mitchell-Innes was born and raised in Herefordshire, England.
He graduated from Manchester Dental School in 2016, and over the last 5 years has pursued a career in specialist dentistry working closely with consultants in Oral Surgery, Paediatrics, Restorative Dentistry, Special Care, Orthodontics and Maxillofacial Surgery.
Toby believes that everyone deserves a beautiful, healthy smile to enhance their wellbeing and quality of life.
Toby has a gentle, caring approach. He is at ease looking after nervous, anxious and dental phobic patients, who often miss out on essential treatment due to their anxiety.
He is qualified to treat patients under inhalation sedation (happy air) or intravenous (IV) sedation, which helps patients feel comfortable and relaxed. As a result, many of Toby's patients receive treatment they never dreamt could be possible.
Committed to attending regular dental courses for continuing postgraduate education, over the past 5 years, Toby has developed a special interest in tooth alignment, cosmetic dentistry and oral surgery. He is also hoping to study implant dentistry at the University of Bristol.
In his spare time, Toby enjoys running, triathlons, golf and playing for his local tennis club. Toby reads to help him relax (every now and then).
GDC Registration 264511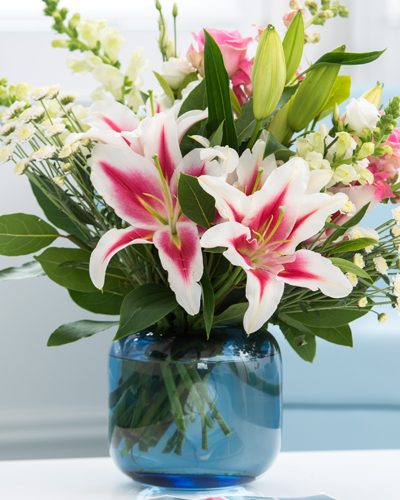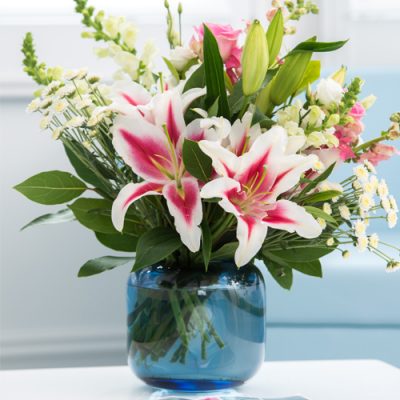 Dr Sarisa Martin
BDS and PG Cert in Dental Sedation & Pain Management
Dental Surgeaon
Sarisa grew up in Surrey and studied dentistry at the University of Bristol, graduating in
2001.
After completing her vocational training in Herefordshire, she has worked in general
practice as well as working in a vareity of healhcare settings and clinical fields including
Community Dental Service, Urgent Dental Care, Gerontology, Paediatrics, Domiciliary Care
and Special Care Dentistry.
Sarisa has a real interest in care for anxious patients, which has been the main focus of her work for the last eight years and has become an experienced sedation practitioner.
In 2010 and 2015 she completed the SAAD National Course in Conscious Sedation, and
'The Wand' Course for Pain Free Anaesthesia, also in 2015. She then gained her Post Graduate Certificate in Dental Sedation and Pain Management in 2017.
"I find it rewarding helping those that have struggled to cope with dental treatment
previously to receive the care they need. I enjoy creating a relaxed, supportive and
confident clinical environment. As a well-established and successful sedation dental practice, Arnica fulfilled all the aspects I was looking for. I am very excited to be joining the
team!"
Sarisa enjoys life on the side of the Malvern Hills with her husband and seven-year-old
son. She loves walking on the hills and gym classes.
The proud owner of an ex-racehorse, her passion outside of work is horse riding.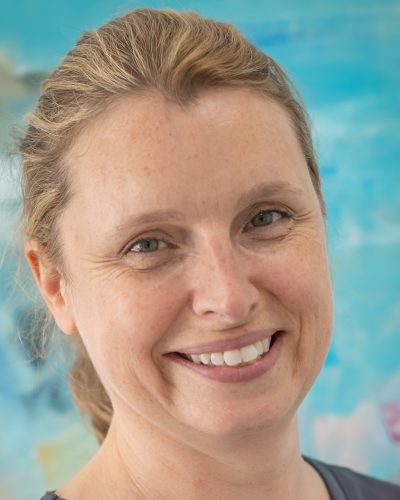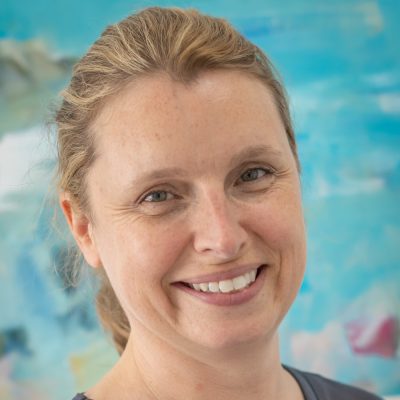 Emma Reeve
Hygienist
Emma graduated from Bristol University with a Diploma in Dental Hygiene and Therapy in 2010.
With a passion for helping patients improve their oral health not only is Emma a dental hygienist she is also a qualified and experienced dental therapist that enables her to complete additional treatment under prescription from dentists including fillings and baby tooth extractions.
Emma joined the Arnica team in February 2019 and the feedback from patients has been excellent.
As well as working at Arnica Emma continues to work in community for Gloucestershire Care Services as a dental therapist.
Emma has a young family to keep her busy and to relax she enjoys gardening and socialising with family and friends.
To keep fit she is a keen runner and is currently focusing on smashing her 5K personal best at her local Park Run
''I know it sounds like a cliche, but prevention is better than cure when it comes to oral health! I am always keen to provide patients with top tips to looking after teeth and gums and how to get the best results with brilliant new dental care products like Tepe – the fab alternative to flossing''
GDC Registration: 124913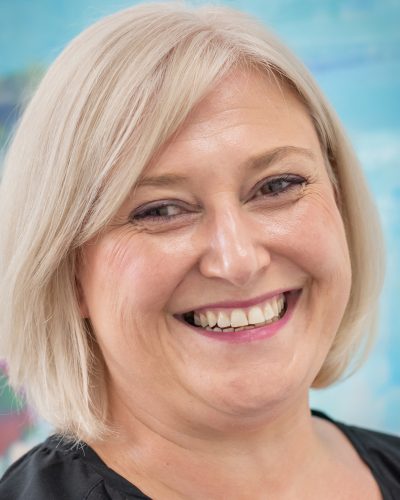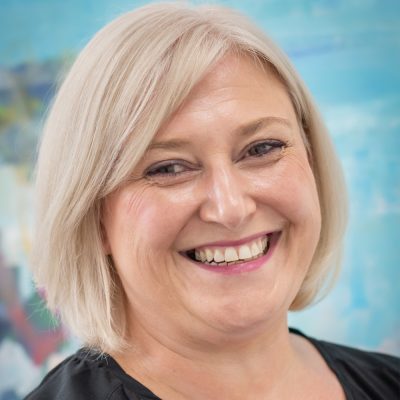 Lesley Card
Hygienist
As a little girl, Lesley loved going to see her dentist because ''she was so nice and so much fun'' – and, without knowing it then, her future career path was set!
Later, after joining the RAF, she decided she wanted to train to become a hygienist. So, Lesley applied for, and was successfully awarded, a place on the highly esteemed RAF's Institute of Dental Health and Training at RAF Halton. She graduated in 1995.
Lesley remained in the RAF for 11 years with postings in South Wales, Aylesbury, and Butnalso in Germany.
When she left the RAF, Lesley moved to Cheltenham and worked for a private practice for two years before moving to London.
After two years in London, the lure of the West Country was too much! Lesley moved back to Gloucestershire, where she worked in various practices doing locum work. During this time she met Ellie Ledger (our Principal Dentist) at an Arnica Dental open evening and immediately thought 'I want to work here one day!'. She loved that it felt like such a welcoming, modern and professional practice.
Lesley is keen to maintain her professional development; she attends dental hygienist courses and training days so she can provide the most up-to-date treatment to her patients. Her passion for looking after anxious patients has meant that she has also invested a lot of time learning about and refining gentle dentistry techniques.
She is also on the committee for Gloucestershire Independent Dental Hygienists and Therapists (GIDHT).
In her spare time, Lesley loves live music (particularly festivals), up-cycling furniture and gardening.
GDC Registration: 4685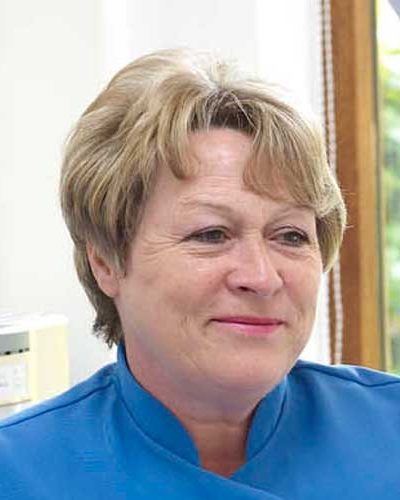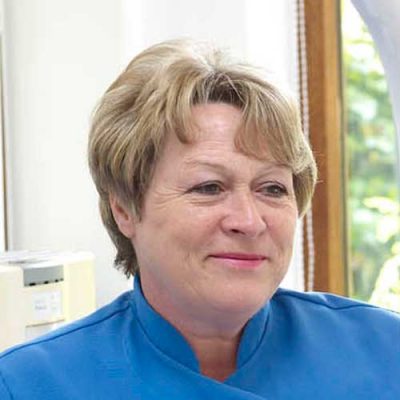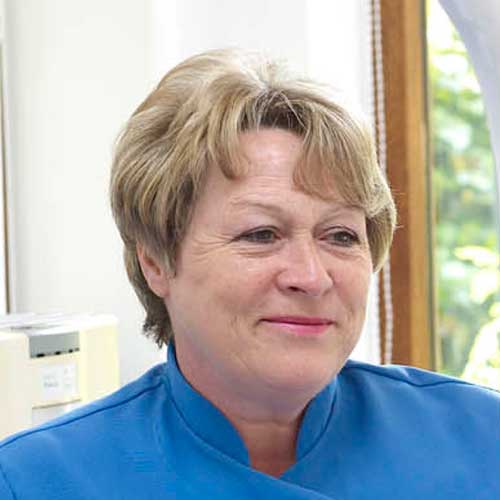 Julie Webster
Dental Nurse
Julie joined Arnica in 2005 bringing with her a wealth of nursing experience having qualified as a dental nurse in 1974.
During her time as a dental nurse Julie has attended numerous courses on oral surgery, implants and sedation.
She particularly enjoys assisting with cosmetic dentistry as she loves to see the pleasure on patients' faces when they see how good they look in the mirror, when their procedure is complete and they can smile with confidence.
Julie also gets a lot of satisfaction from treating anxious and dental-phobic patients.
GDC Registration: 120168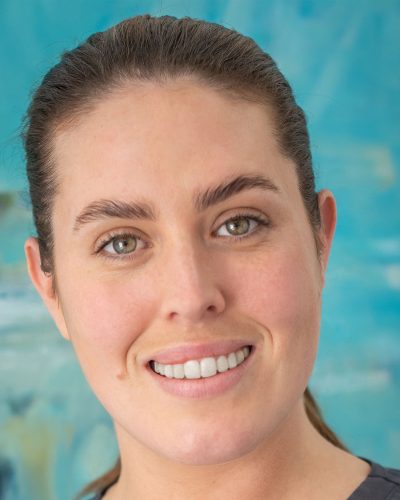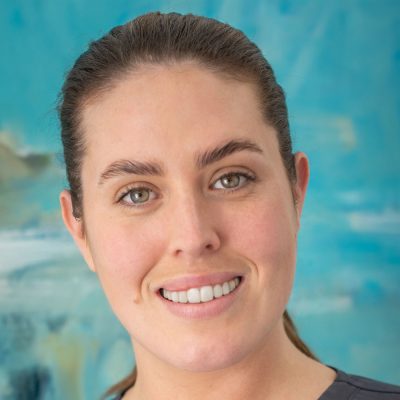 Annisha Seeley
Senior Dental Nurse
Annisha qualified as a dental nurse in 2015, completing her apprenticeship at Oasis Dental Care (now Bupa) and has since completed a course in dental radiography.
Joining Arnica in January 2021 from MyDentist,
Annisha has eight years' experience as a dental nurse, including two years as an orthodontist nurse.
Wanting to work in the health sector from an early age, Annisha chose dentistry as it enabled her to work as part of a team, looking after the health and wellbeing of patients and the freedom to enjoy family, friends and interests to the full in her free time.
''I joined Arnica because I wanted to take my nursing to the next level, to participate in more complex procedures using sedation and to work for a practice that attracted patients from all over the UK.''
Annisha admits that to help patients relax, she takes time to talk to them and, given the opportunity, sings as she goes about her work.
Her top tips for looking after your teeth and gums are using TePes and an electric toothbrush.
In her spare time, Annisha enjoys hiking and being outdoors with her two-year-old daughter, as well as keep fit classes and running.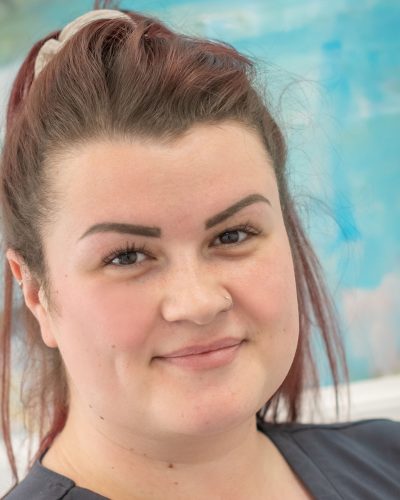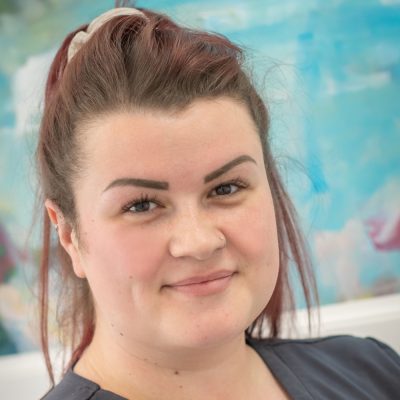 Cloe Stewart
Dental Nurse
Cloe joined Arnica in January 2021 bringing with her eight years' experience of dental nursing, completing her National Examination Board for Dental Nurse (NEBDN) Diploma in 2015.
Since 2013, Cloe has nursed at Archway Dental Care in Dursley, where she gained experience as an implant nurse.
Cloe has a special interest in dental implants and oral surgery, and is planning to get her Implant Nursing qualification from King's College London.
''I always wanted to be a part of the healthcare profession, working as part of a team. It is extremely rewarding, creating endless smiles and achieving life-changing results for patients.''
''Arnica has a reputation for high-end treatment and care, especially dental implants and the ground-breaking All-on-4 procedures, so there is lots of opportunity to further my knowledge and skills as a dental nurse.''
Cloe gets to know each patient, learning as much as she can about their specific needs and expectations, and using her calm friendly approach to help them feel comfortable and relaxed.
Cloe's top tip for looking after your teeth and gums is that a TePe a day keeps the dentist away – making sure you pay extra attention to the gaps between your teeth, as this is just as important as doing your routine, twice-a-day brushing.
Cloe, who lives in the countryside, loves the great outdoors, as well as horse riding, and enjoying beautiful walks with her boyfriend and her chocolate Labrador.
Emma Llewelyn
Dental Nurse
Emma joined Arnica in March 21, having gained over 18 years' dental nursing experience.
After qualifying at Bristol University in 1997, Emma's career has included: Dental Nurse Assessor for Gloscol, Staff Training Administrator at the National Star College in Ullenwood, as well as Education Coordinator for the British Small Animal Veterinary Association.
On gaining her Oral Health Education Certificate, Emma organised Oral Health sessions for children and teenagers, as well as supporting other dental nurses studying for the OHEC.
"I joined Arnica because if you worked at dental practices in the Cheltenham area, you will have heard of Arnica and its reputation for the treatment of anxious patients; working for such a respected practice really appealed to me. It is such a friendly practice with a lot of support for skills and career development."
To help patients relax, Emma distracts them by talking to them about anything other than dentistry and adds a little humour when she can.
Her top tip for looking after teeth and gums is to keep sugar consumption to mealtimes only and avoid fizzy drinks.
In her spare time, Emma keeps fit by going to the gym and is a huge paddle boarding fan.
Emma also loves lino printing and has had a few
commissions for her work.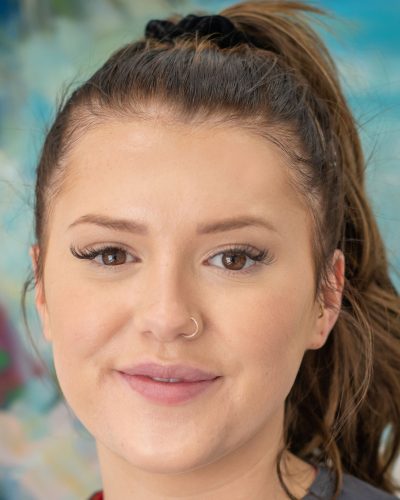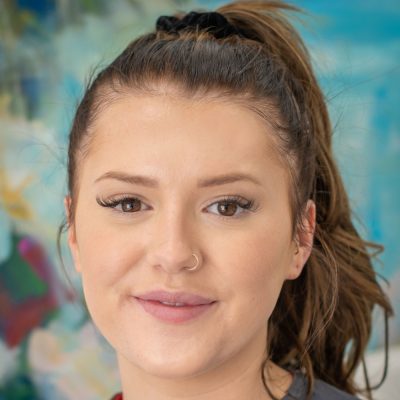 Hannah Roberts
Dental Nurse
Hannah is one of the youngest members of the team, with four years' dental nursing experience at a Bupa Dental Care practice in Ross-on-Wye.
Qualifying in 2019, Hannah is currently doing a radiography course and has just started her sedation training.
"I wanted to work in healthcare at school, so jumped at the chance to do work experience at Bupa Dental Care Ross-on-Wye who then offered me an apprenticeship.
I joined Arnica because the practice offered me the opportunity to develop my knowledge and skills, in particular sedation and assisting with complex procedures, such as All-on-4."
Hannah helps patients relax by distracting them with friendly conversation and her top tip for healthy teeth and gums is ID (inter denture) cleaning at least once a day.
In her spare time Hannah loves spending time with her dog Elsie-mae.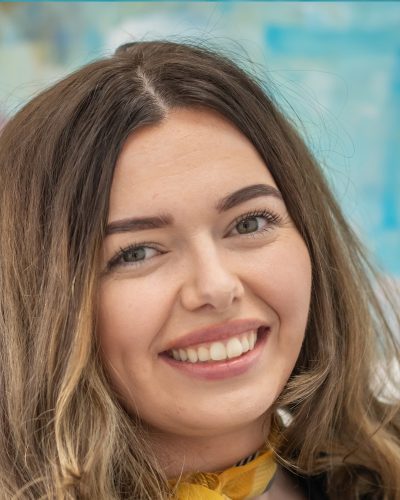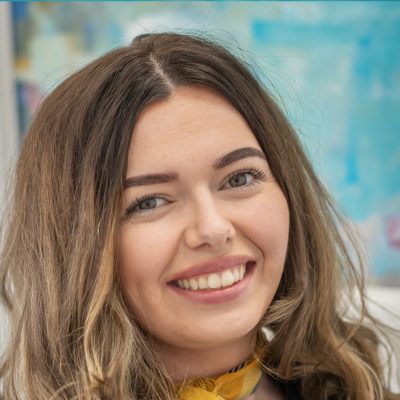 Harriet Arnold
Practice Manager
Harriet, our new Practice Manager, joined Arnica Dental Care in February 2020.
She started her career as a dental nurse – completing her training at a private practice in St John's, Worcester. She then graduated in 2016 with a Level 3 Diploma in Dental Nursing (City and Guilds) from the Dental Smiles Academy.
The variety that comes with dental nursing is what appealed to Harriet. When you're working as part of a large team looking after all kinds of patients, from children to great grandparents, no two days are ever the same.
Three years later, she progressed to Lead Dental Nurse at Bupa Tewkesbury, but quickly realised that she wanted even more responsibility and a more challenging role!
So, Harriet decided that being a Practice Manager, and still providing clinical support in surgery when required, gave her the responsibility and challenge she was looking for.
Harriet completed her Practice Manager course at Bupa's Practice Manager Academy and was given her first role at Bupa Redditch, before moving on to Bupa Leckhampton.
Remaining loyal to Bupa, Harriet joined Arnica Dental Care just after Arnica had become a Bupa Platinum Practice.
Harriet told us: 
"I was very excited to be given the chance of managing Arnica, as I'd heard so much about this fantastic practice. I love the variety and complexity of the treatment and care Arnica offers patients, especially anxious and dental-phobic ones. To join one of the region's leading referral practices, respected by so many dentists around Cheltenham, was a fantastic opportunity for me.
The whole team is very passionate about what they do, and I love how much they really care about each individual patient.
''When not at work I love spending quality time with my partner Aaron and going on sunny holidays, and seeing new places"
GDC Registration: 263661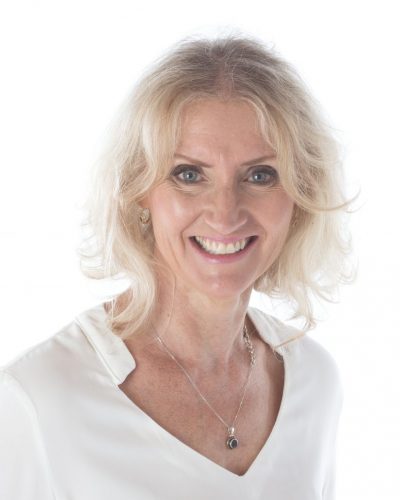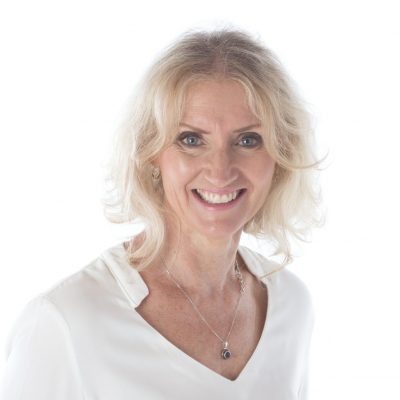 Louise Nicholson-Smith
Relationship Manager
Louise joined Arnica in 2013 and has been instrumental in shaping the non-clinical aspect of how we look after our patients, referral patients and referral dentists.
Married with two grown up children Louise enjoys spending time with family and friends and out walking with their miniature schnauzer Remi.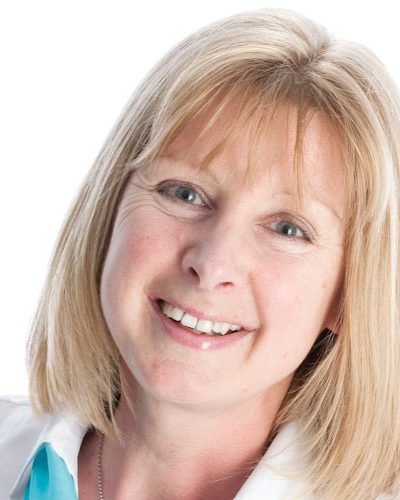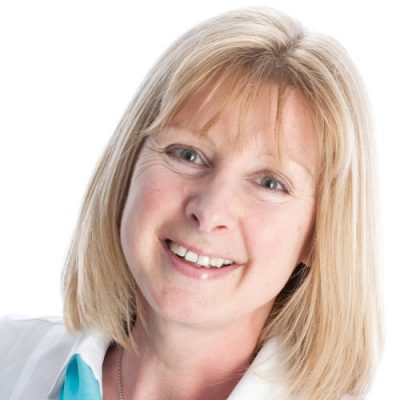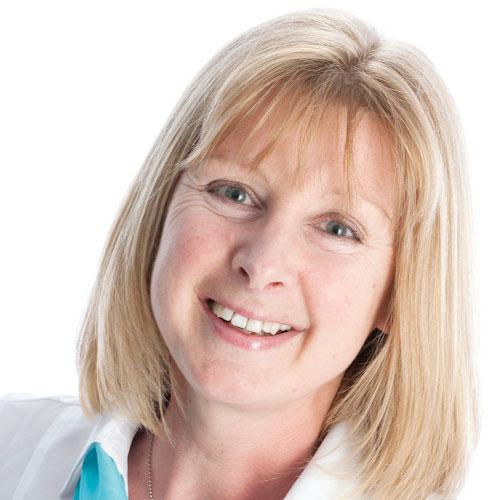 Karen Errington
Patient Co-ordinator
Karen joined us from another private dental practice in Cheltenham in 2010.
Since then Karen has become a valuable member of the team as she is particularly good at looking after the well-being of our most nervous patients.
With her friendly, calming approach Karen is able to help patients relax and feel comfortable before and after their appointment.
Out of work Karen enjoys spending time with her family and grand children.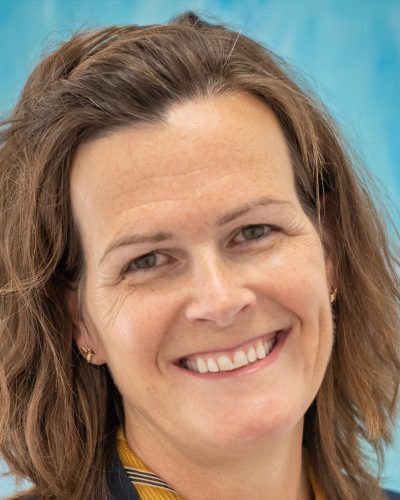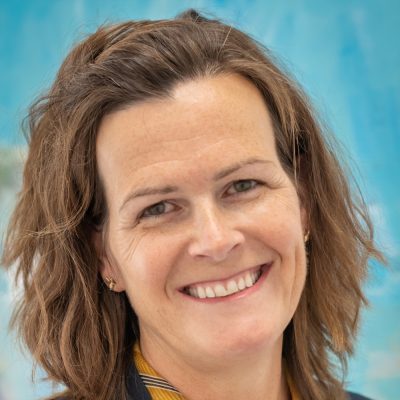 Rachel Williams
Patient Co-ordinator
Rachel Joined Arnica at the start of 2018, bringing with her a wealth of dental knowledge from another private practice in Cheltenham.
She likes to make the patient journey at Arnica a pleasant, stress free experience. Her idea of success is to see a patient build their confidence at visiting Arnica and no longer need sedation for treatment, where they once struggled with even booking an appointment.
During her spare time, Rachel enjoys swimming and is an active member on her daughters' school PTA.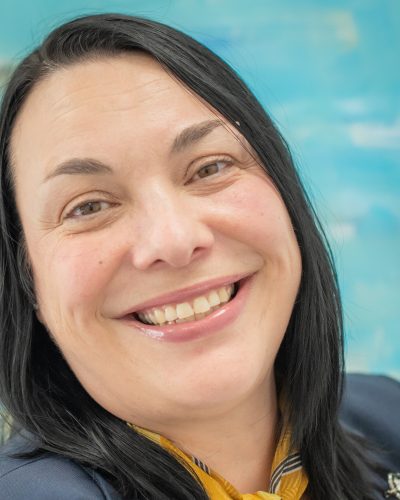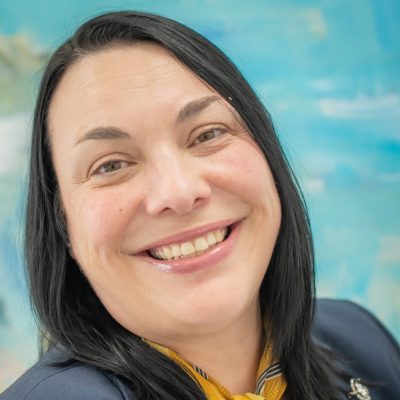 Sharon Fry
Patient Co-ordinator
Joining Arnica in January 2021, Sharon brings with her a wealth of experience gained from dental nursing, veterinary nursing and, more recently, as a pet bereavement advisor.
Sharon was a qualified dental nurse for 15 years, working at various practices in and around Cheltenham, and ''missing the buzz of a dental practice environment'' brought her full circle back to Arnica.
Sharon enjoys looking after patients, in particular those who need additional reassurance and support.
"For me, the key to helping nervous patients relax and feel comfortable is to fully understand their individual needs and adapt our approach accordingly."
Sharon also has a diploma in forensic science and profiling, as well as a diploma in body language and micro expressions, which helps her recognise patients who might be a little more nervous than they are letting on.
In her spare time Sharon loves going to the cinema and spending time with her Jack Russell Jakey and her cat called Ginge.
What people have to say about our team
From the moment you walk through the door, without exception, every member of the team including the receptionists, nurses and dentists are so warm and friendly.
Jackie H
I joined Arnica because they have an amazing reputation for making you feel relaxed and comfortable, and the quality of the treatment and care is second to none.
Sue G
I had the All-on-4 procedure with Ellie helped by her nurse Julie. They were fantastic. Everything went to plan, the pain was minimal and the results are better than I had hoped for. A big thank you to everyone at Arnica.
B Sullivan
Would you like to join the team?
We are always interested to hear from exceptional applicants who, like us, are passionate about clinical excellence and dedicated to providing exceptional quality treatment and care.
If this is you please write to Kasia Drozdziel, Clinical Manager, at the address below.
Arnica Dental Care Limited
73 Leckhampton Road
Cheltenham
Gloucestershire
GL530BS
01242 655554
Would you like to join the team?
Call 01242 655554 and speak to Karen, Rachel or Sharon for more information about the team or a general chat about joining the practice.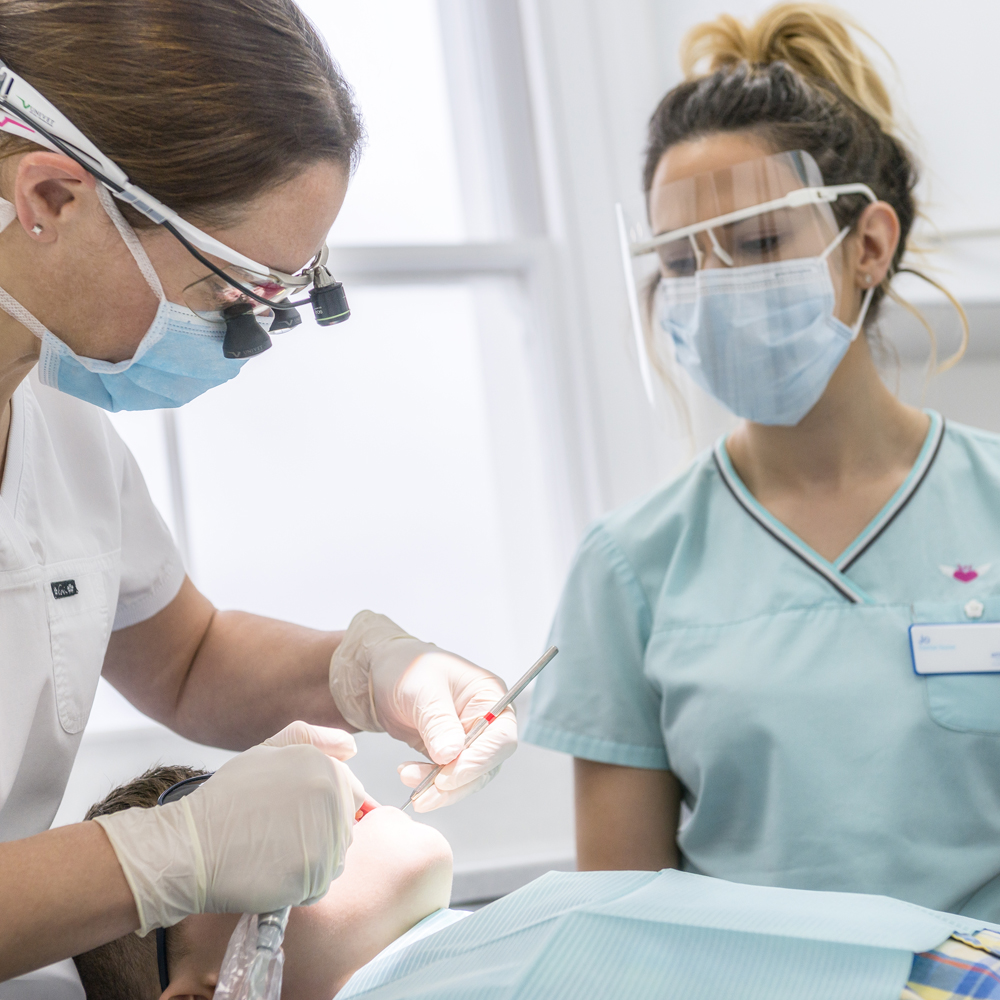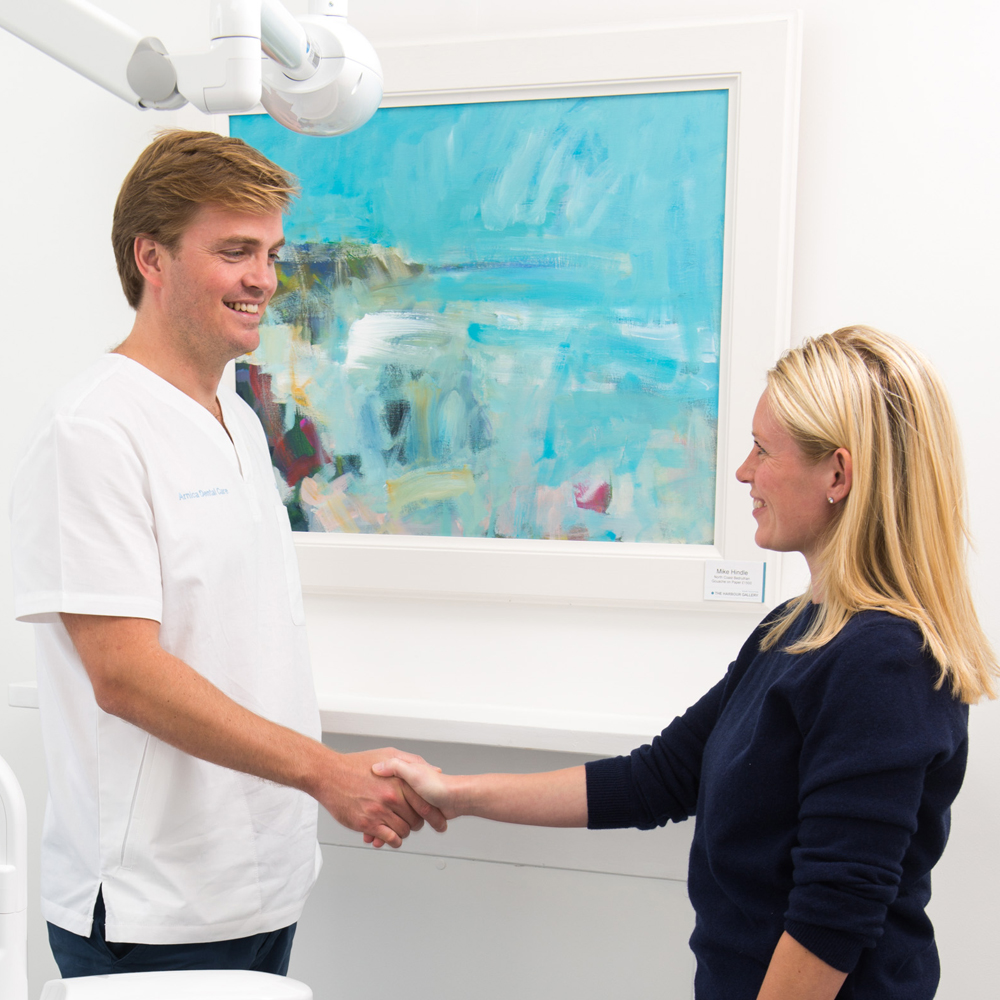 <!- .footer-wrapper -->